Find Out What Zinc Does For The Body, As Well As The Best Foods And Supplements To Ensure You're Getting Enough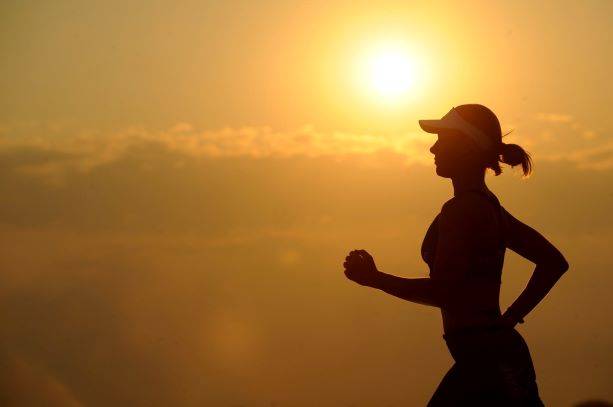 If you're wondering exactly what role zinc plays in the health of your body, you've come to the right place.
Involved in over 200 enzymes within the human body, it's crucial we get enough zinc for a number of reasons.
Zinc And Our Immune System
One of the key roles of zinc is its contribution to the normal functioning of the immune system.
Vitabiotics Immunace Extra Protection is optimised to help support the immune system. It provides 28 nutrients including 15mg of zinc as well as 25µg of vitamin D3 and selenium. Zinc, vitamin D and selenium contribute to the normal function of the immune system. It also includes vitamin A, vitamin C, Lycopene Extract and Resveratrol.
Zinc And Fertility
Zinc contributes to the protection of cells from oxidative stress. Oxidative stress occurs when our cells are exposed to an excess of free radicals. These free radicals are produced when we are exposed to factors in excess such as cigarette smoke, pollution and sunlight.
Male sperm can also be damaged by these free radicals. Zinc contributes to the maintenance of normal testosterone levels in the blood, too.
Zinc also contributes to normal fertility and reproduction, for both men and women.
Pregnacare Conception contains 15mg of zinc. Pregnacare Conception also includes vitamin B12, iron, magnesium 400µg of folic acid and 20µg of vitamin D3 plus Inositol and Co-Q10.
Our Best Zinc Supplement For Male Fertility
Wellman Conception includes 15mg of zinc. It offers comprehensive support for men's normal reproductive health and fertility. Wellman Conception also provides vitamin B12, vitamin D and 400µg of folic acid (vitamin B9) as well as selenium, Ginseng, Co-Q10, Inositol and Peruvian Maca.
One Wellman Conception tablet should be taken daily, as part of a healthy lifestyle, ideally three months before trying to conceive.
Pregnacare Him and Her Conception is a dual pack that contains both Wellman Conception tablets for him and Pregnacare Conception tablets for her.
Other Reasons We Need Zinc
Zinc plays a role in the process of cell division, as well as contributing to the maintenance of normal vision and cognitive function. Added to this, another benefit of zinc for our body is that it helps to process the carbohydrate, fat and protein in food.
Finally, zinc also contributes to the maintenance of normal skin, hair, nails and bones. Perfectil Original is a triple active supplement for your skin, hair and nails and contains 20 micronutrients, including 15mg of zinc which contributes to normal hair and nails.
Foods That Provide Zinc
In the UK, The Department of Health and Social Care recommend that men aged 19 to 64 years old get around 9.5 milligrams (mg) of zinc a day whilst women of the same age group are advised to get 7mg a day.
However, there may be times when higher levels of zinc could be beneficial.
The foods containing the highest amounts of zinc are shellfish and red meat. Below is a list of foods which you could include into your diet to help reach your recommended daily intake.
Oysters, 6 - 52mg
Beef steak, 100g - 11mg
Hemp seeds, 28g - 3mg
Lentils per cup - 3mg
Squash and pumpkin seeds, 28g - 2mg
Pine nuts, 28g - 2mg
Pork chop, 100g - 2mg
Chicken leg, 100g -2mg
Firm tofu, 100g - 2mg
Lean pork chops, 100g - 2mg
Spinach, per cup cooked - 1.4mg
Oatmeal, 100g - 1mg
Low fat yoghurt, 100g - 1mg
Brazil nuts, 28g - 1mg
Avocado, one whole - 1.3mg
Shiitake mushrooms, 100g - 1mg
Raspberries, per cup - 0.5mg
Blackberries, 100g - 0.5mg
Broccoli, 100g - 0.5mg
Apricots, 100g - 0.2mg
Our Best Zinc Supplements
A supplement containing zinc can help safeguard your intake.
Ultra Zinc contains on average 15mg of zinc, as well as 100μg of copper. Both zinc and copper contribute to the normal function of the immune system. Zinc also supports normal vision, nails, hair and skin.