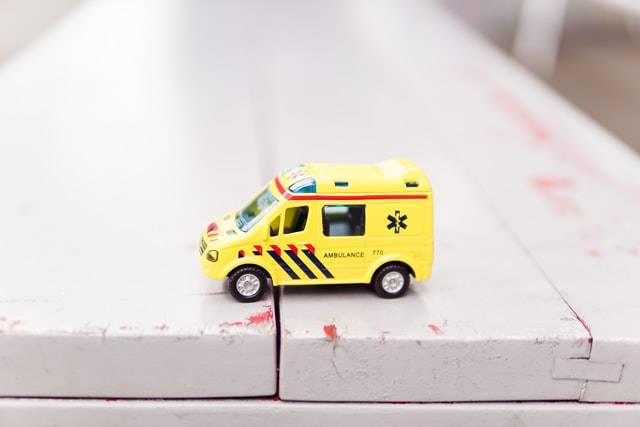 What must-have items should you pack in your hospital bag for labour, and what's a waste of space? Here's our definitive guide on what to take to with you when you give birth.
Your hospital bag should contain everything you'll need for labour and the hospital, for both you and your baby. Midwives or NCT course leaders will be able to give you a checklist with ideas about what to take with you. And as a first time mum, you'll probably buy everything they mention, have your bag packed by 35 weeks, then spend the rest of your pregnancy frantically repacking it (or was that just me?).
But what do you really need to take with you for giving birth, and what items are completely useless? To stop you from taking everything but the kitchen sink, we asked some of our favourite bloggers and Twitter mums to give their first-hand recommendations:
What To Pack In Your Hospital Bag
Something comfortable to wear after, and some big, stretchy pants (think practical not stylish; strictly Bridget Jones territory)
-

Hospital Notes And Your B

irth Plan
- Tens Machine
For pain relief.
- Food
High-energy snacks for both you and your birth partner during labour, and food for when you've given birth. Our top suggestions are cereal bars, Percy Pigs, Wispa bars, almonds and dried fruit, dextrose tablets, instant porridge pots, peanut butter cups...
- And Drinks
Tea bags - for that post-birth cup of tea if you don't fancy one from the machine - and squash. Bendy straws are good for drinks during labour, and also useful at home when you're breastfeeding and have no free hands
- Toiletries
Take a toothbrush - try and remember to use it - dry shampoo, nice shower gel for the first post-baby shower, wet wipes to refresh your face during labour (and for those first post-birth toilet trips!). Take a lot of the really thick maternity pads, and newborn nappies and cotton wool for the baby. You may get dry lips so take lip balm, and a hairband to keep your hair off your face
- A Phone Charger
As you'll probably want to call and text everyone you know.
- Reading Material
As you may be hanging round for a while, take some light reading - a magazine like Vogue will probably be the most you can manage though.
- The Baby's First Outfit
Ideally in a different bag for easy access. And take a few different sizes as a back-up - my daughter was tiny and completely swamped by her newborn babygrow, so my husband had to do a quick trip to get some smaller sizes.
- Something Comforting
The first night in hospital can be very overwhelming (one mum sought solace her baby's new cuddly toy)
- A Make Up Bag
You might want to take this with post-birth photos in mind. You'll be looking at them forever...
What Not To Pack In Your Hospital Bag
- Too Much Stuff!
The car park may also be miles away from the ward, and you - or most likely your birth partner - may end up having to drag it around the hospital. Remember, you can always get friends and family to bring things when they visit.
- The Car Seat
You won't need it until you go home.
- Any Heavyweight Reading
As you won't have the time or concentration. So don't take a copy of Tess of the Durbervilles to read between contractions...
- Anything You Wouldn't Normally Eat Or Drink
- Crisps
They'll make a lot of noise on the labour ward when you're trying desperately to avoid waking up any of the babies
- A Yoga Mat And Fully Inflated Swiss Ball
- Thick Knitted Cardigan For The Baby
This was my mistake - it was about 200 degrees in the hospital!
What was your essential item? Let us know if we've missed anything off the list!
Huge thank you to everyone for your suggestions - Emma - Born in 2011, Charlotte - Write like no one's watching, Kiran - Mummy Says, Chloe - Knittenden, BusyLizzyMum, Laura Carus, Charlotte - The Mummy Blogger, Katie - kt btw's blog, Eleanor, Sian-Louise, Cathy Bussey, Niki - Play & Learn, Cathy - Mummy Travels, Rebecca - Hope's Heritage, Hannah - Cabbages and Queens, Shelly, Kathryn, Munchies and Munchkins, and Tammy - Gingernut Fox
Gillian blogs over at A Baby on Board about London life as a new mum, covering everything from baby clothes to beauty products and breastfeeding. She lives with her one year old daughter Eliza and husband Alex in south London.