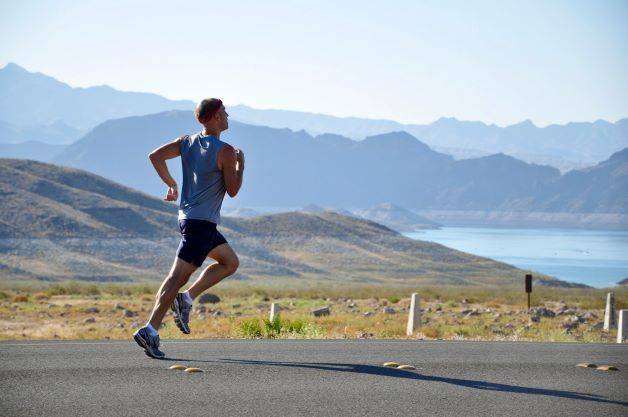 Fill Up On These Vitamin B3 Foods To Help Meet Your Daily Requirements Of This Important Nutrient
Getting enough vitamin B3 is important for a number of reasons. This vitamin, which also goes by the name of niacin, is one of eight B vitamins.
Not only does vitamin B3 contribute to the reduction of tiredness and fatigue, but it also contributes to the normal functioning of the nervous system.
As well as this, vitamin B3 contributes to normal skin.
How Much Vitamin B3 Do We Need?
The UK's Department of Health suggests that women aged 19 to 64 should get 13.2 milligrams (mg) of every day whilst men of the same age should get 16.5mg a day. There are times when higher levels of vitamin B can be beneficial; a supplement can help safeguard those levels.
As vitamin B3 is water soluble, we need to ensure an adequate amount every day, as it leaves our body when we urinate. This is unlike fat soluble vitamins (such as vitamin D), which can be stored in the body.
Vitamin B3 Foods
There are a number of foods containing vitamin B3. All of the below contain nicotinic acid and nicotinamide, the two different types, which are both known as niacin.
Tuna Steak - 22.1mg per 100g
Beef Liver - 14.7mg per 85g
Lean Chicken Breast - 9.5mg per 100g
Lean Pork Chops - 8mg per 100g
Beef - 5.6mg per 100g
Portobello Mushrooms - 5.6mg per cup sliced
Anchovies - 4mg per 28g
Brown Rice - 2.6mg per 100g
Peanuts Dry Roasted - 4.1mg per 28g
Avocado - 3.5mg per avocado
Green Peas - 3.2mg per cup cooked
Sweet Potato - 1mg per 100g
There are also a number of foods that are fortified with vitamin B3 such as cereals and drinks. In fact, thanks to vitamin B3's role in contributing to a reduction in tiredness and fatigue, it is often added to energy drinks.
A vitamin B3-rich meal could be sweet potato, with green peas and a chicken breast. Or perhaps a tuna steak alongside brown rice and portobello mushrooms.
Vitamin B3 Supplements
You may want to consider taking a supplement to safeguard your intake of vitamin B3 if you feel you aren't getting enough from your diet.
Ultra Vitamin B Complex contains all eight of the essential B vitamins including vitamin B3, and is ideal for vegetarians, vegans, the over 50s, athletes and those with hectic lifestyles. It's also good for those who want a nutritional boost.
Vitamin B3 can also be found in our Perfectil Hair supplement. It contains 18mg of vitamin B3 per two tablets, as well as 27 other micronutrients, including biotin and selenium which contributes to normal hair and copper which contributes to normal hair pigmentation. Vitamin B3 and biotin contributes to normal skin and selenium contributes to normal nails.
Neuromind Original contains 32mg of vitamin B3 per two tablets. It is specially formulated to help support normal cognitive function and offers all-round nutritional support for body and mind. Vitamin B3 contributes to normal psychological function, it also includes iodine which contributes to normal cognitive function.
Neuromind Plus provides even greater support as it also comes with an Omega-3 docosahexaenoic acid (DHA) capsule, providing 300mg of DHA, which contributes to the maintenance of normal brain function. †
Wellman Energy effervescent tablets provide an advanced energy release formula with 16 nutrients including vitamin B3 and iron which contributes to normal energy release.
Wellwoman Energy is also an advanced effervescent formula providing 13 nutrients and Guarana. It includes vitamins B3, B6 and B1 and magnesium which contribute to normal energy release.
Each Wellman Energy and Wellwoman Energy tablet contains 27mg of vitamin B3.
Both Wellman and Wellwoman Gummies also contain vitamin B3. Wellman Gummies contain 16mg of vitamin B3 per three natural orange flavoured gummies as well as 21 other nutrients that including vitamin B12 to help reduce tiredness and fatigue, vitamins C and D to support the immune system and also zinc which contributes to men's reproductive health.
 Wellwoman Gummies are specifically targeted towards women's health. Per three berry flavour gummies, there is 16mg of vitamin B3. These gummies also provide vitamin B6 which contributes to the regulation of hormonal activity and folic acid and vitamin C for the normal function of the immune system.
†The beneficial effect is obtained with a daily intake of 250mg of DHA.