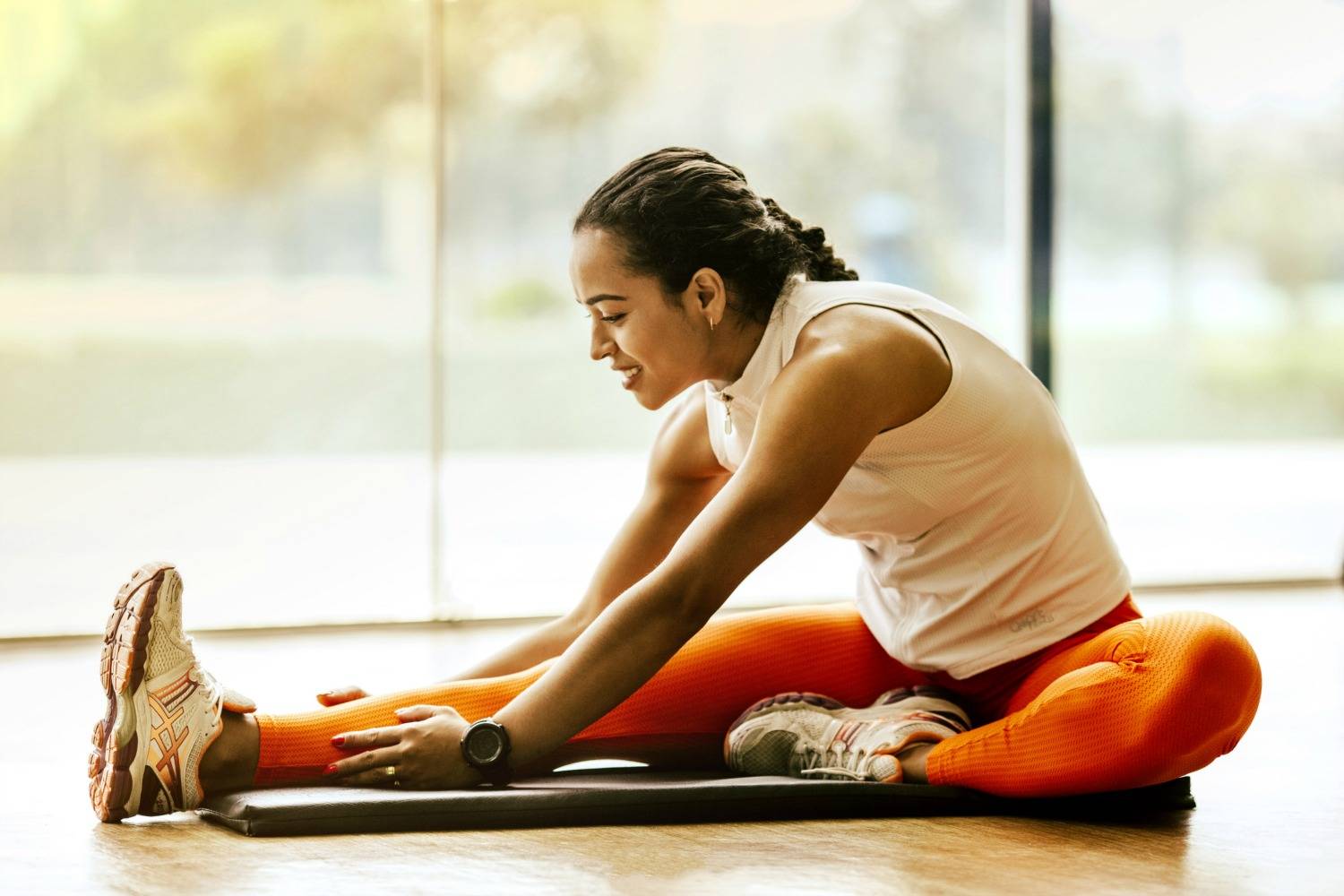 Want to get fit, for free? Here are five fab free online fitness accounts to follow
Are you interested in getting fit, introducing some exercise back into your life after you've had a baby, or just moving more at home?
We know when you're a parent, it can be tricky to find the time to exercise, gyms are expensive and it's hard to balance parenting and life alongside fitness, especially when you're exhausted.
So we've pulled together a list of five fab free online fitness accounts to follow from home. These accounts will motivate you, instruct you and help you keep going - for free, and you can follow them all from your living room.
Here are our favourite free online fitness accounts you can follow from home:
Joe Wicks: Also known as The Body Coach, Joe Wicks is a fitness coach, TV presenter and online fitness guru who's released best-selling fitness books and DVDs. He has a wealth of free fitness content online, from routines on his YouTube channel including a 15 minute pregnancy workout and five minute move routines for kids, as well as on his Facebook page and Instagram channel. His upbeat style will have you motivated in minutes.
Jemma's Health Hub: Jemma Thomas is a qualified personal trainer who holds daily exercise classes for other mums via Instagram Live. She offers a training programme called The Hub, which you can sign up to and follow along. A firm Instagram favourite, you can follow her here.
Shakira Akabusi: Shakira is a track athlete, running coach, motivational fitness speaker and a super-fit and inspiring mum of two. She's launched Strong Like Mum, a page dedicated to pre and post-natal fitness. You can also follow her personal Instagram page here for inspiring content and fitness tips.
Popsugar: If you're looking for free fitness videos, look at Popsugar Fitness, the digital magazine's exercise channel, which has nearly four million followers. And for good reason, it contains a huge range of exercise videos ranging from a seven-minute ab workout through to longer sessions including dance, cardio workouts and specific body-part sessions, all of which you can do in your living room with no equipment needed. Get some toys out for the children and start working out.
Yoga with Adriene: Yoga with Adriene is a channel of free yoga videos for all levels and all types of bodies. Starting with her Yoga for Beginners series, there is a huge variety of videos including ones to boost self esteem, and ones for those for people with injuries and pain. There's even one to help with PMT and period pains. Watch her YouTube channel here.