Ensure Your Body Gets Enough Magnesium With These Sources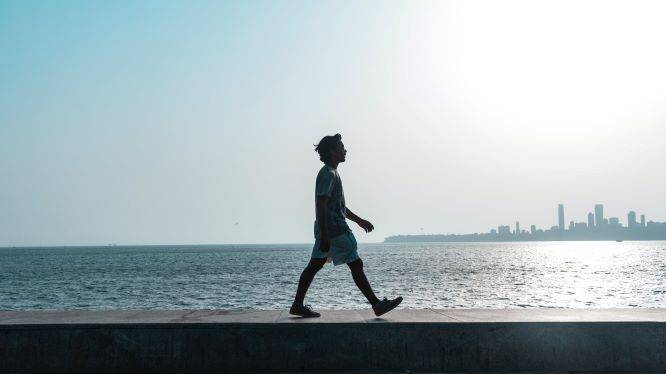 Getting enough magnesium is important for good health, as this mineral plays a role in over 300 biological processes within the body.
From contributing to the reduction of tiredness and fatigue, to helping maintain healthy bones, magnesium is a mineral you definitely don't want to be without!
There are a number of foods that can provide us with magnesium, and supplements are also a good option if you want to safeguard your intake.
What Does Magnesium Do?
Magnesium contributes to the maintenance of normal bones by working with calcium, an essential mineral for bone health, by ensuring it is taken from the bloodstream into the bone.
The health of our bones is particularly important as we age, as we loss bone mass as we get older.
Magnesium is also involved in the process of turning the food we eat into energy and delivering this energy to cells. Therefore, a lack of magnesium may leave you feeling tired and fatigued.
As well as this, magnesium contributes to normal functioning of the nervous system and contributes to normal muscle function. It is protein that contributes to the growth and maintenance of muscle mass, however magnesium contributes to normal protein synthesis.
Finally, magnesium contributes to normal psychological function.
How Much Magnesium Do We Need?
Whilst there are no guidelines for the amount of magnesium that children require, in the UK, The Department of Health and Social Care recommends that men aged 19-64 years old need 300mg of magnesium a day whilst women aged 19-64 require 270mg.
The Best Magnesium Foods
Including magnesium foods within your diet can help ensure you meet recommended daily requirements of this mineral. Below are a range of foods that provide magnesium. Many of these are suitable for vegans and vegetarians too.
Spinach per 1 cup, cooked - 157mg
Pumpkin seeds per 28g -150mg
Tofu, 1 cup - 146mg
Chickpeas per 100g -115mg
Tuna per 170g fillet - 109mg
Nuts, particularly almonds, Brazil nuts and cashews per 28g - 82mg
Almonds per 28g - 77mg
Dark chocolate per 28g (at least 85% cocoa content) - 65mg
Avocado, one medium -58mg
Salmon per 178g - 58mg
Peanut butter, 2 tbsp - 57mg
Tofu per 100g- 53mg
Brown rice per ½ cup - 42mg
Bananas, per 1 cup- 41mg
Wholewheat bread, 1 slice - 24mg
Whole milk, 1 cup - 24mg
Getting Magnesium From Supplements
A good way to safeguard your intake of magnesium is with a supplement.
Providing 375mg of magnesium, Vitabiotics Ultra Magnesium delivers 100% of the Nutrient Reference Value (NRV) of magnesium, per two tablets. This supplement is ideal for anyone seeking extra bone support and is also suitable for anyone with hectic lives and the over 50s.
Wellwoman Energy provides a boost of energy-releasing vitamins and minerals, in a convenient effervescent formula. Each tablet contains 60mg of magnesium, alongside other nutrients including vitamins B6 and B1 and iron, plus natural Guarana. Wellwoman Energy is available in orange and lime flavours and each tablet contains just 9 calories.
Wellman Energy also provides 60mg of magnesium per effervescent tablet. As well as magnesium, each tablet contains vitamins B6, B1 and iron, which contributes to normal energy release. Wellman Energy also contains Siberian Ginseng.
Magnesium Supplements For Bone Health
Vitabiotics' Osteocare range offers all round bone health for men and women of all ages.
Osteocare Original contains 300mg of magnesium per 2 tablets. As well as magnesium, which contributes to the maintenance of normal bones, this supplement contains calcium, vitamin D and zinc, which are also important co-factors to support normal bone health.
For those who have difficulty swallowing tablets, Osteocare is also available in a chewable tablet and in liquid form.
Osteocare Fizz is an effervescent tablet containing 60mg of magnesium as well as calcium, vitamin D and zinc. All of these together contribute to the maintenance of normal bones. Added to this, Osteocare Fizz provides vitamin C.
For advanced support, there is Osteocare Plus. This contains the Osteocare formula, providing 300mg of magnesium as well as other nutrients, plus added soy isoflavones and Omega-3 capsules.
Finally, Osteocare Glucosamine and Chondroitin contains 150mg of magnesium, along with vitamin D, calcium and zinc. Copper in this supplement also contributes to the maintenance of normal connective tissues, plus there is also Glucosamine, Chondroitin and Ginger Root extract.