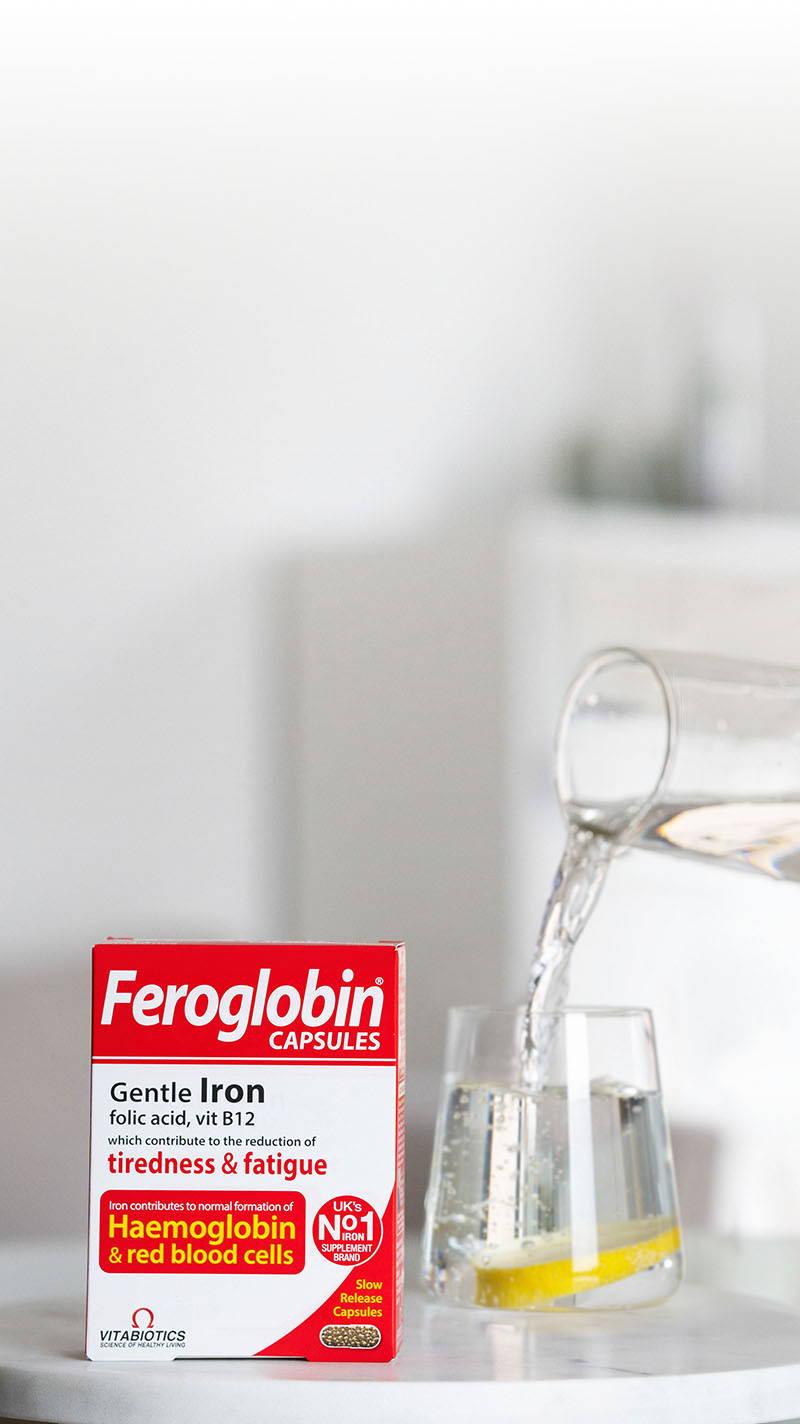 it's time to help
reduce tiredness
Give your day a boost with Feroglobin, the UK's number one iron supplement brand. Iron contributes to the reduction of tiredness and fatigue.

4.8 Out of 5 | Rated Excellent on Trustpilot
shop feroglobin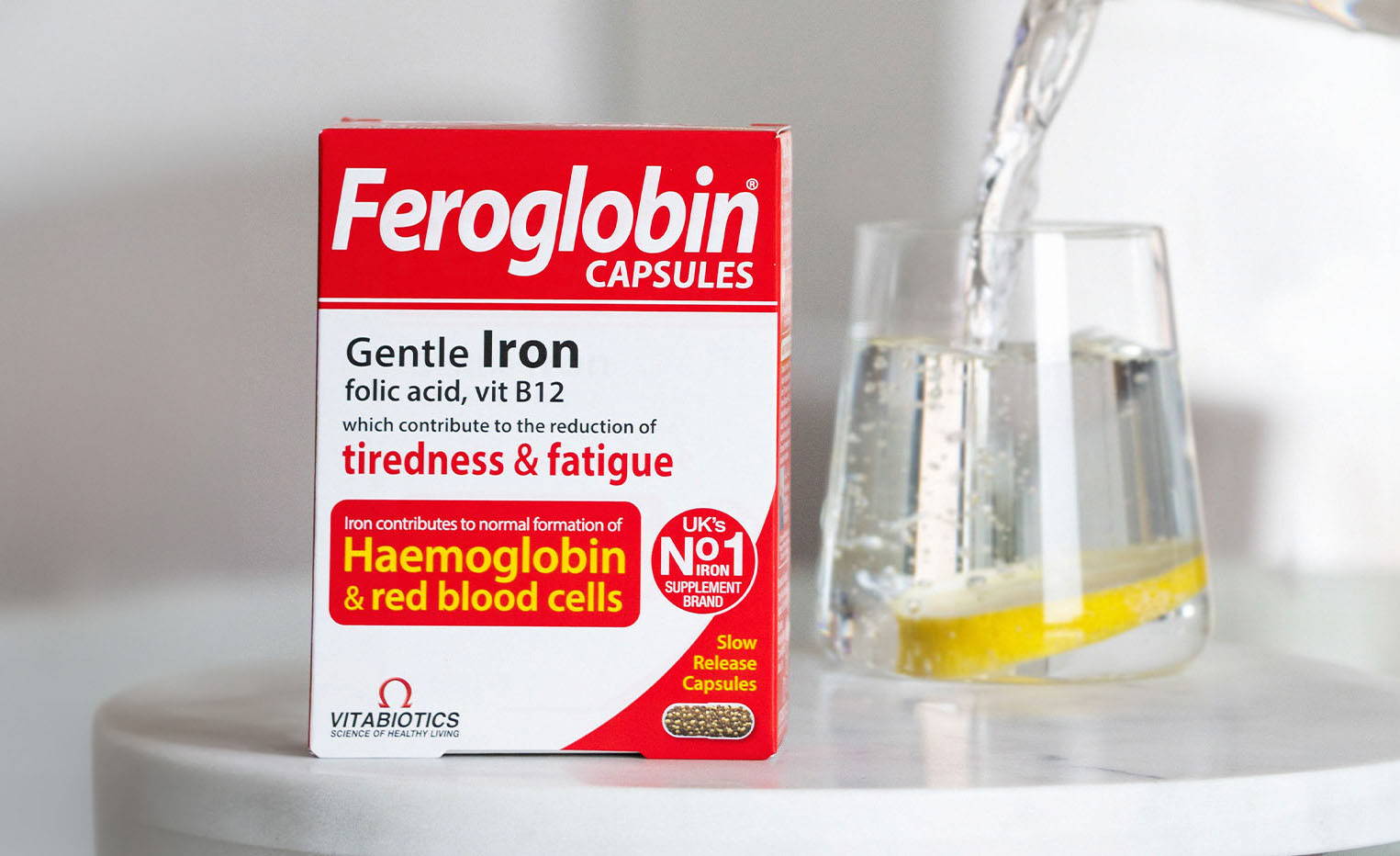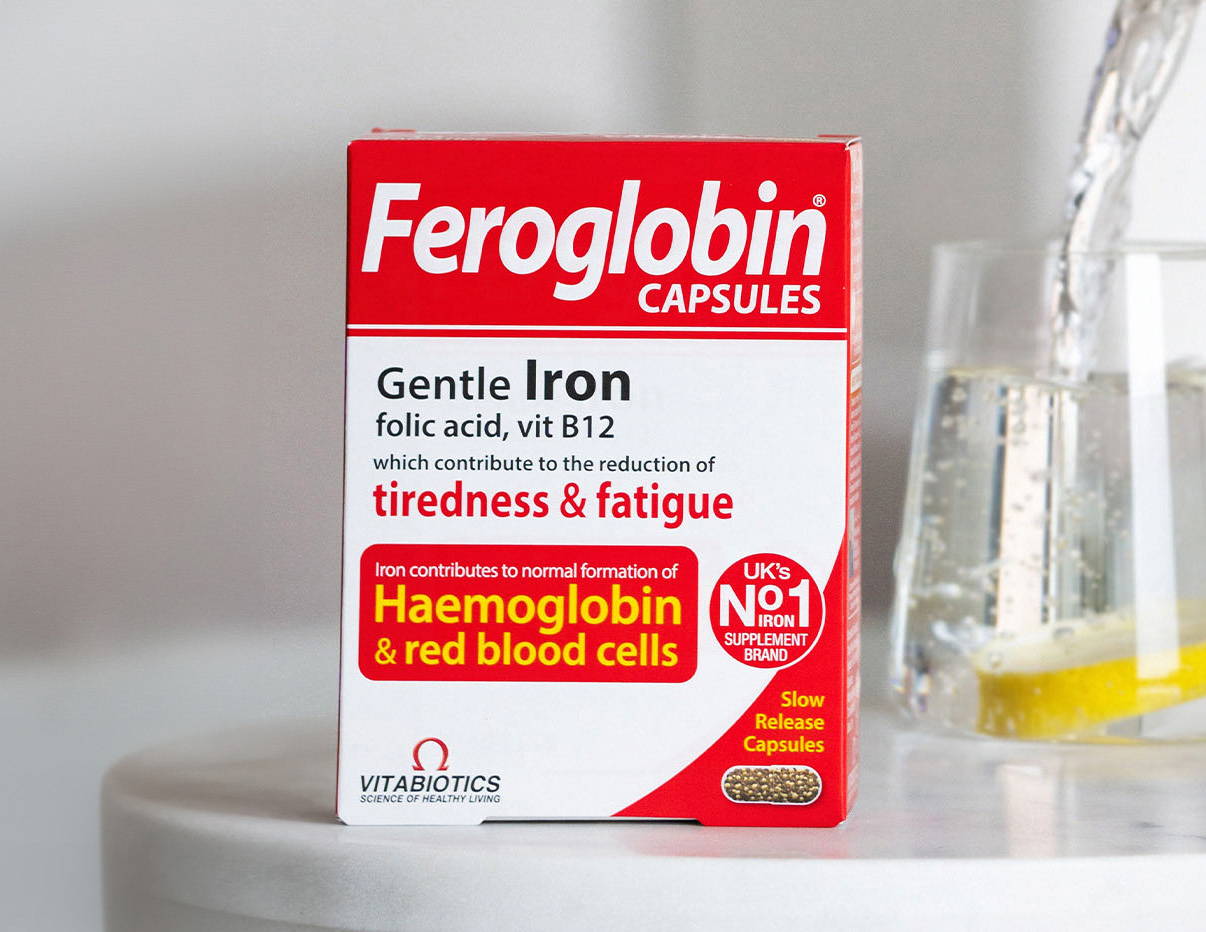 "Gentle on tum with
energy-lifting
vitamins"
"A
great
alternative to capsules"
"Ensures a
steady level
of blood-forming nutrients"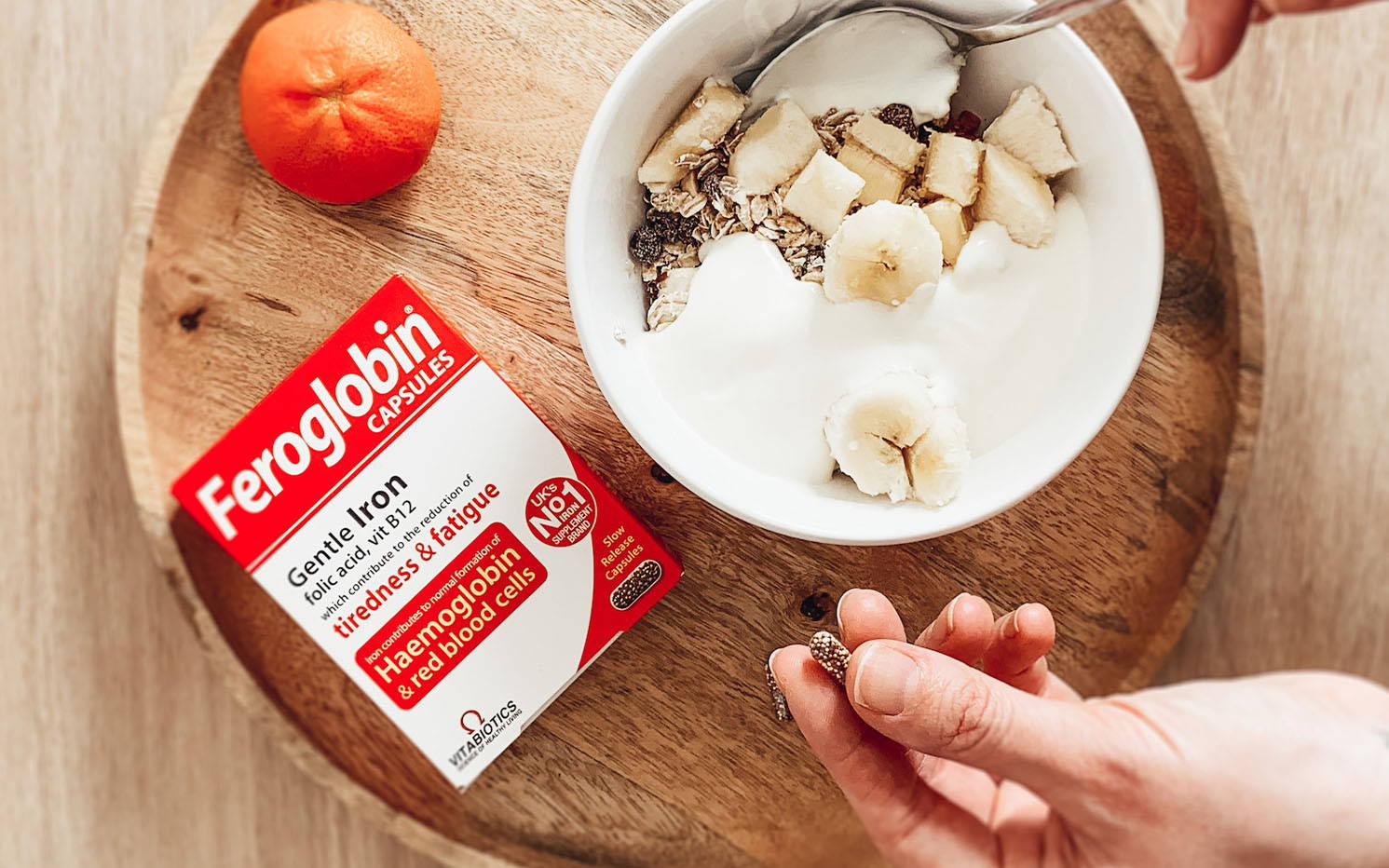 get
more

from your day
with feroglobin
Less Fatigue
Iron and folate which contributes to the reduction of tiredness and fatigue
Energy Levels
Includes vitamins B6 & B12 which contribute to normal energy release
Immune Support
Iron and folic acid contribute to normal immune system function
Cognitive Function
Iron contributes towards normal cognitive function, plus vitamins B6 and B12 contribute towards normal psychological function
finally, iron that's
gentle


&

effective

at the same time
Slow Release Delivery System
Feroglobin Capsules' special slow release delivery system ensures a gradual release of nutrients, providing you with sustained support throughout the day
Cofactors For Blood Formation
Combines iron with other blood building nutrients such as folic acid & vitamins B6 & B12 which also contribute to normal blood formation
Gentle On The Stomach
Feroglobin Capsules has a special slow delivery system which ensures a gradual release of nutrients, and helps prevent excess iron in the stomach
Caffeine Free
Feroglobin Capsules do not include caffeine, so you can reduce tiredness and fatigue without the jitters and the crash that go with caffeine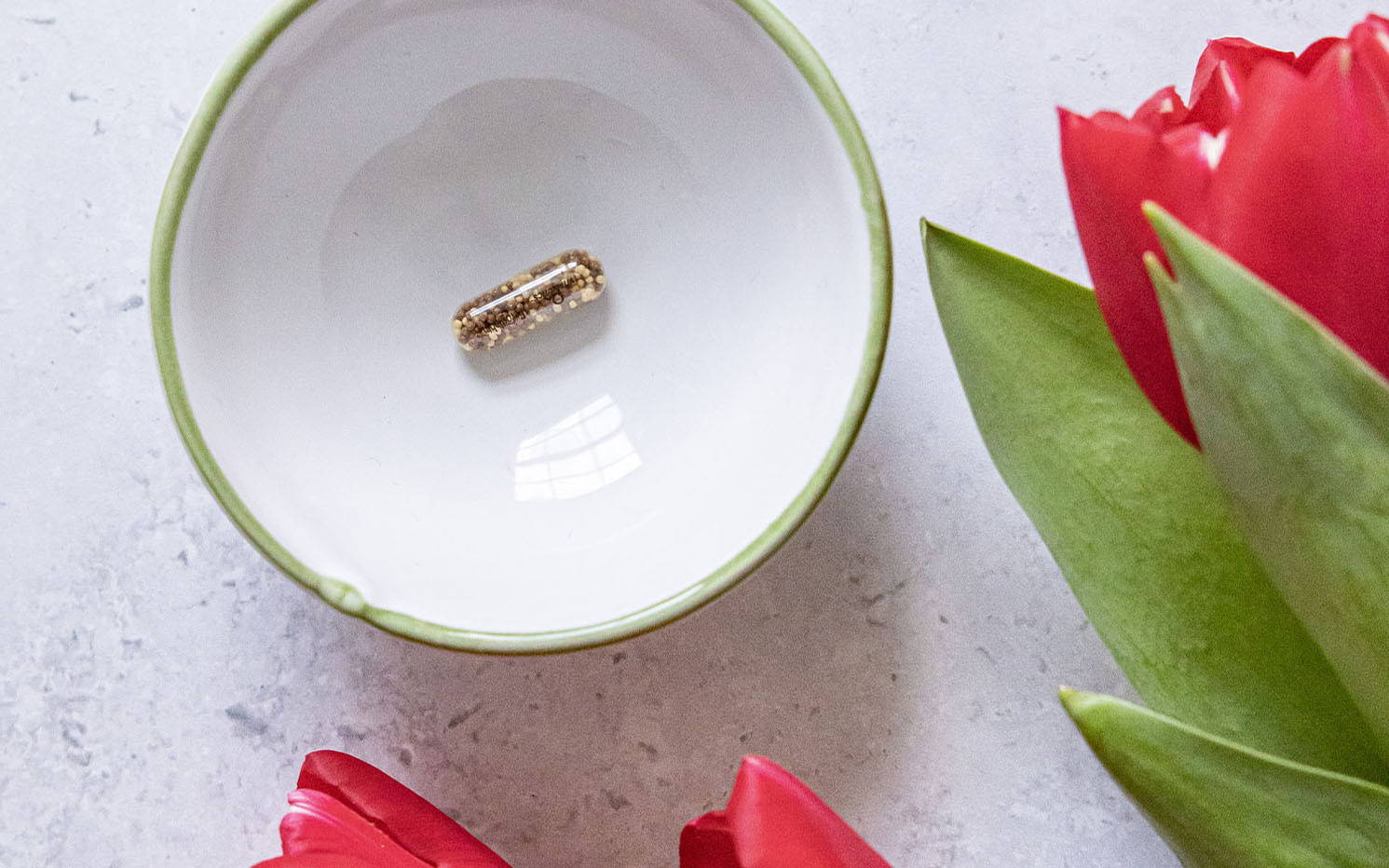 save
20% off

feroglobin

Get 20% off Feroglobin, plus every fifth order free, when you Subscribe & Save. There's no commitment, so you can cancel any time

shop feroglobin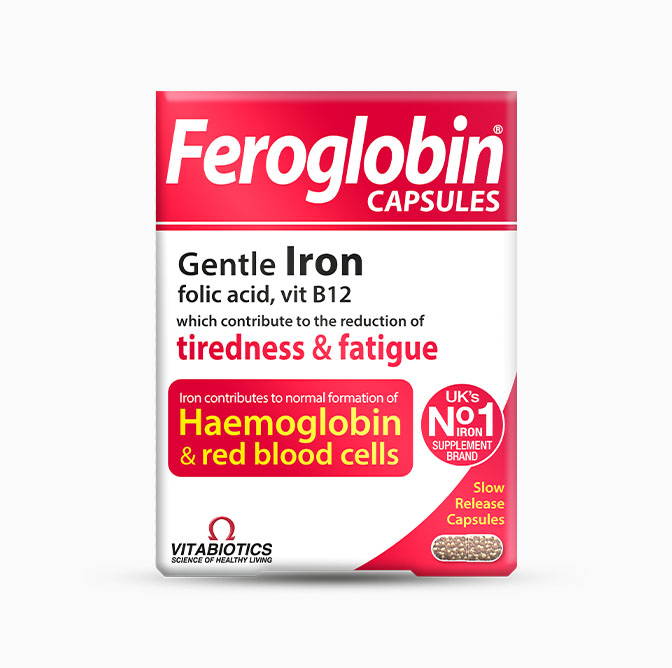 Feroglobin Capsules have been developed to provide an effective source of essential nutrients including folic acid, vitamins B6 & B12 and iron which contribute to the reduction of tiredness and fatigue. This unique combination is suitable during pregnancy and for women during the monthly cycle. Athletes and slimmers may also benefit from the nutrients found in Feroglobin Capsules.
Feroglobin Capsules are suitable for people of all ages and is particularly suitable for: during pregnancy, menstruating women, athletes and slimmer's. Feroglobin capsules are formulated for long-term use and can be taken for as long as required. There is no maximum length of time over which it may be used.
Feroglobin is available in both capsule and liquid form. Feroglobin Capsules are suitable for men and women, and have been developed with a special slow release system. This helps prevent excess iron in the stomach, and ensures that the release of blood forming nutrients is gradual and even.
Generally, Feroglobin can be taken alongside medications because it contains only moderate levels of vitamins and minerals. For specific advice on taking Feroglobin with medicines, we recommend that you contact your doctor or pharmacist first.
Difficulty in swallowing capsules is quite a common experience. Vitabiotics have researched this extensively and recommend after chewing some food (e.g. banana), just before you swallow, pop the capsule into your mouth and swallow it together with the chewed food, followed by some liquid. The throat opens up wider to swallow the chewed food and so the capsule should go down with greater ease. Alternatively, the capsules may be swallowed with thicker liquids such as yoghurts or smoothies.
Feroglobin Capsules - One capsule daily is recommended with or immediately after your main meal, with water or a cold drink. Always ensure that Feroglobin Capsules are taken with plenty of liquid to help wash the capsule down, and not tea or coffee as this may cause the capsule to disintegrate too early. Taking the capsule with a large meal maximises the absorption of the nutrients. Feroglobin Capsules should only be taken on a full stomach.
The key nutrients found in our Feroglobin Capsules product includes Vitamin B6, Folic Acid, Iron, Vitamin B12, Zinc and Copper. To see the full list of ingredients for this product please click on the nutritional information tab found on this listing.
Vitamin B12 is one of the eight B vitamins. It normally goes by the name of vitamin B12 however, it also has the name of cobalamin.
The UK's Department of Health recommends that adults get 1.5μg a day of vitamin B12. Vitamin B12 is measured in micrograms (µg). Of course, many experts believe there are times when higher levels of vitamin B can be beneficial.
Vitamin B12 helps to release energy from food and also helps with normal energy release. Because of this, vitamin B12 is associated with the reduction of tiredness and fatigue.
Vitamin B12, along with folic acid, contributes to normal homocysteine metabolism, an important factor in heart health.
Vitamin B12 also contributes to the normal function of the immune system and helps to support the nervous system. It contributes to normal psychological function too.
Certain vitamins are very safe at levels tens or even hundreds of times the NRV, whereas for others the safety level is much closer to the NRV. For this reason every vitamin and mineral needs to considered on an individual basis in terms of its upper safe level. 

The Nutrient Reference Value (NRV) is the amount of a vitamin or mineral which has been calculated to help prevent basic deficiency states in the general population. However, certain vitamins and minerals at optimal levels, above the NRV, have consistently been shown to have positive benefits in specific areas of health. This is why some Vitabiotics formulas have certain nutrient levels greater than 100% NRV. 

All Vitabiotics products have been developed using the latest research and contain effective levels of vitamins and minerals, while avoiding any excessive amounts, in accordance with official upper safe limits for vitamins and minerals. 

Vitabiotics avoids 'mega dose' levels of isolated nutrients and instead we have always stressed the importance of safe, moderate and sensible levels of vitamins and minerals, carefully balanced to maximise their combined effect; an approach which has been supported by many experts and researchers over the years.
During pregnancy, your body needs more iron than before you were expecting. Iron helps support the formation of haemoglobin for red blood cells and also helps oxygen being carried around the body. Feroglobin is suitable for use during pregnancy if you are advised to take it or feel that you may need to safeguard your iron intake. 
While Feroglobin is safe to take during pregnancy, taking Feroglobin and Pregnacare together would lead to doubling up of certain nutrients such as iron. We recommend you consult with your pharmacist or GP or midwife, pharmacist regarding your specific nutritional requirements, and if taking an extra iron supplement like Feroglobin, in addition to Pregnacare, would be right for you. Please note that it is perfectly safe to take any of our Pregnacare products at any time before, during or after pregnancy.
Each Feroglobin Capsules pack contains 30 days supply (1 month). We recommend subscribing to 1 pack every 1 month.