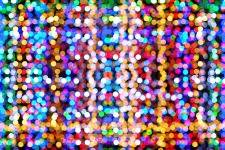 TalkMum blogger Fozia tells us what it's like to be Muslim at this time of year...
As a Muslim family we don't celebrate Christmas. Although we see Jesus as a highly respected prophet, we do not believe he was the son of God and there is also questions about his date of birth.
So Christmas time is not a particularly special time for us.
However, I personally love the atmosphere surrounding Christmas, although not the shopping. I avoid the shops like the plague around December time as I hate it when it is busy. But I will take the kids at least once to see the Christmas decorations. Once we got to see some real live reindeer! And I love seeing all the decorated houses when we drive by and trying to find the most elaborately decorated one.
One of my favourite holidays is actually Christmas. The cold weather leads to plenty of hot chocolate, cuddles with the kids and movie time. Nothing beats settling down to watch the classics, then watch the soaps on Christmas Day – by the way, WHY do they always have so much drama and are so depressing? Give them a happy Christmas at least once!
Oh and I am in heaven with all the chocolate selection boxes available.
In all seriousness, though, it can be difficult when it comes to some aspects of Christmas such as the nativity. My eldest daughter has taken part as I believe it is important she learns about other religions, but I know many Muslim families who will stop their child from taking part due to the children being taught that Jesus is the son of God. Although my eldest daughter has taken part, we then have to ensure she knows our beliefs are different in regards to Jesus and also that we don't believe in Santa (but we tell them not to go round spoiling it for other children).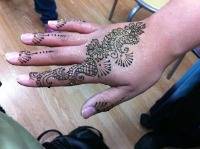 When it comes to presents, some may feel our children miss out as they see their friends get lots of gifts. But they get spoilt at Eid, and we have two Eids so they get presents twice in one year. So far, my eldest daughter has not once mentioned presents at Christmas. She understands we don't celebrate it.
Even though we don't celebrate Christmas, Christmas Day usually ends up as a family get together anyway as everyone is off work. We watch the Queen's speech and there is usually an argument at some point during the day…….pretty much a normal Christmas Day I guess, apart from no turkey, Christmas Tree, decorations and presents!
You can read more from Fozia on her blog Muslim Mummy.