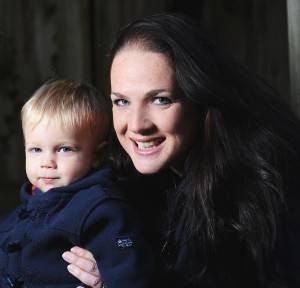 We're profiling all our bloggers to find our more about them, why they write, and other sites they read. Next up is review maestro Marissa from Little Rascal Reviews.
Having quit the City to spend days knee-deep in nappies & Weetabix, Marissa is mum to two boys.
Living in Surrey, she blogs at Little Rascal Reviews on products, life & toddlers.
Tell us about your blog and why you started it:
My blog is Little Rascal Reviews (www.littlerascalreviews.com). It was born in March 2013 when I realised I was writing tons of reviews of the numerous baby products I was using with R and publishing them on various review sites/forums all over the web. As they attracted lots of helpful votes and comments, I decided it would make sense to pop them all in a single location where parents of pre-school children would find a plethora of information on clothing, products for feeding, bathing, etc.
Which are your favourite / most popular posts?
In addition to reviews I'm often inspired by something enough to write a blog post about it. I keep these in my Random Ramblings section! Possibly my favourite post I've written is all about the things I hate (can you tell that I'm such a wonderfully positive person?!), it's called The Shovel List.
Which other blogs do you read?
I don't tend to visit the same blogs on a regular basis just for the sake of it but rather if I see a post that catches my eye, I'll definitely have a read. Currently I'm really enjoying posts by Eeh Bah Mum - hilarious!