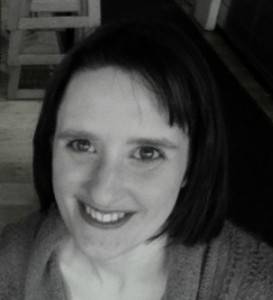 This month is all about social media, and we're going to be profiling all of our bloggers to find out more about them, their blogs, and why they write. First up is...*drum roll please*... Laura from Chez Mummy!
Laura is a full-time working mother of two young children, who works in PR and also as a freelance journalist. She pens the award-nominated parenting blog, Chez Mummy and in 2012 founded Working Parents United, a website to support working mothers and fathers across the UK.
Hi Laura, tell us about your blog:
I have been writing my parenting blog, Chez Mummy, for a little over two years now. I focus very much on parenting and write about things that are relevant to my family right now, from fussy eating to outdoor play and owning a deaf cat.
I also write reviews and some advertorial content if I think the topic is a suitable fit, but I try not to overwhelm my blog with those. I aim to strike a balance between personal parenting stories, tips and advice that I've picked up along the way and other content. I've also published one or two recipes and child-friendly craft ideas, and enjoy producing videos when I have the time.
Why did you start your blog?
It actually started as a book idea – a diary of life as an ordinary parent to counter all those celebrity baby books. I decided to turn it into a blog because the format suited the diary idea that I had. Originally titled 'Memoirs of an Ordinary Parent', I thought the name was too staid for a blog. Two name changes followed and at the start of 2012 it became 'Chez Mummy' - a much better fit for my blog's personality (blimey, it's like naming a child!).
Which are your favourite and most popular posts?
There are so many! I've actually just written one that I love, which lists 20 reasons why young children are awesome. One of my most popular posts is my recipe for naughty but nice rocky road biscuit bites, which my children and I had tons of fun making.
I also have a soft spot for the videos I produce. I tend to avoid 'talking head' videos and opt for montage-based ones instead. My two favourite ones showcase what we got up during my last day of maternity leave in 2012 and my family's Gangnam Style Butlin's holiday highlights from last year.
What's the best thing about blogging? And have you ever experienced any negativity?
The best thing about blogging can sometimes be the worst: the community. Don't get me wrong, the blogging community on the whole is friendly, supportive and generally just amazing. You only need to see how everyone is supporting Team Honk, a collective of bloggers raising money for Sport Relief 2014. However, now and again there will be a falling out of some sort between bloggers and things can get catty. I always try to stand back when that happens and not get involved, and things do tend to blow over fairly quickly. If you're thinking of writing a blog don't let that little negative that put you off though, it's an inevitable part of having a large, close community like this. Overall, parenting bloggers are a really lovely bunch of people.
Which other blogs do you read?
There are lots of great blogs out there. Some of my favourite parenting ones include:
Thanks Laura! She will also be sharing some tips for newer bloggers later on in the month, so stay tuned. Make sure you also read our new post on the best apps for when you're trying for a baby.