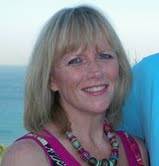 Ever wondered what inspires some of your favourite TalkMum bloggers to write, and the story behind why they set up their own sites?
Next up in our series of profiles is Kathryn from The Baby Website.Kathryn is a mum to three daughters and two step-sons. She's worked in journalism and teaching but wanted a change as her children became older. So she set up TheBabyWebsite, and developed it into one of the leading UK parenting websites.
Hi Kathryn, tell us about TheBabyWebsite:
TheBabyWebsite.com has been around since late 2006. Way back then it was started as a breastfeeding resource but it pretty soon mushroomed into the site it is today.
Which are you most popular topics and posts?
Originally we had some pregnancy and baby advice on there in addition to the breastfeeding information but of course parents of babies often have other children (surprise, surprise!) and of course a mum is not just a mother but a woman too, so doesn't just want to read about 'baby stuff'!
Families need to eat and everyone likes something for nothing now and again so we have a recipes section, competitions, voucher codes – you name it! See how we spiralled…….! I guess it's pretty easy really to see how we ended up being so big with so many diverse topics. We love our mummy bloggers and our own blog is fun to keep up-to-date too.
What other blogs and websites do you read?
Like many other Mums I love Mumsnet and can't resist the AIBU area of its forum.
TheOliversMadhouse is a good down-to-earth blog too and I enjoys seeing Helena's Nails of the Week.
Wonderoos is a lovely site if you're thinking of not going down the disposables route when it comes to nappies.
And finally, Verily Victoria Vocalises – musings on being a Mum.
Thanks Kathryn! Don't forget that you can also check out the profile of Laura from Chez Mummy.