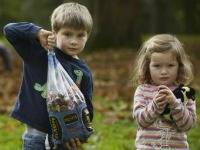 TalkMum blogger Fran from The Parent Social has a secret weapon when planning days out with her kids - a National Trust membership....
I've always kept the children entertained with lots of different activities… wriggle and rhyme and cookery at our neighbourhood Sure Start centre, play groups at local church halls, story time at the library, and arts, crafts and baking at home to name a few. However, another thing we like doing is visiting National Trust sites for some nature spotting, a run around and plenty of interesting things to look at and discover.
I'd previously thought that the National Trust was something aimed more at pensioners, but when my eldest was a few months old I suddenly saw the benefit and my husband and I became members. At the time I thought our annual joint membership fee (currently £95.50; children under five are free) was rather steep. However, it soon paid for itself as we were always popping off to one local place or another at the weekend as a family or meeting friends. Even with a young baby, we got a lot out of it. It was a nice stress free thing to do, as it required little faffing and planning. When the twins came along to accompany our extremely active toddler it was a no-brainer to renew our membership. I then began to find it pretty easy to take all three children on my own mid-week.
To put the membership price into perspective, the five of us went for a one-off trip to Bocketts Farm in Surrey and it cost £48; similarly London indoor softplay venue Gambado cost £41. Our National Trust membership also covers parking, so that's another big cost saving for a day out. Membership gives us free access to over 300 historic houses, gardens and countryside and coastline spaces, so we often go further afield; if we are visiting family and friends or holidaying in the UK we can always find a National Trust place nearby to visit.
As well as visiting the properties that feature at many venues, which are usually geared up well for children with dressing up and a range of activities, there's nature spotting aplenty, trails to go on (often with an accompanying eye spy sheet), history to learn about and simple pleasures like pooh sticks and hide and seek. There's almost always a specific arts and crafts activity to do. At five, my eldest daughter is always extremely engaged and although they love just running around in big spaces, my three year olds have also become very interested in what they are seeing. We're also taking part in the NT's 50 things to do before you're 11 3/4.
Of course there are also the lovely gift shops and coffee shops/cafes/restaurants at many venues. A spot of lunch and an ice cream after a walk has become a bit of a ritual for us. Be warned though, the cafés can be a quite pricy place to grab a bite. However, you can take your own food as long as it's not eaten within the restaurants/cafes themselves (obviously this rule doesn't apply to young children).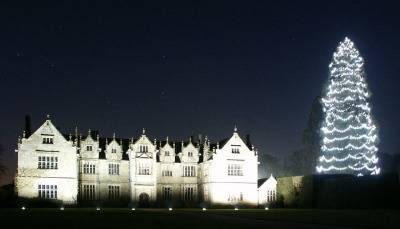 Membership is also brilliant for nursery/school holidays as days plan themselves at no extra cost. During the last half-term we met up with family at a place I'd never been to called The Vyne in Hampshire, which had stunning woodland walks, an ornamental lake, gardens, bird hide and a beautiful house and chapel. We chose that particular place as it's halfway between where my sister-in-law lives in Wiltshire and where we live in Surrey. Perfect. Similarly, today we needed to go and collect something in Ham, near Richmond, so we stopped off at Ham House whilst we were in the area.
The National Trust also has something for all seasons and everywhere we've visited can be accessed fairly easily with a buggy. I can vouch that Winkworth Arboretum in Surrey is stunning in autumn, and there are always plenty of autumnal-related activities happening up and down the country.
It all steps up a gear at Christmas too. As well as beautiful winter gardens and wonderfully decked out houses to view there's the opportunity to take part in craft events like wreath and garland making, and many places enable you to experience a Victorian Christmas. There are festive lunches and Christmas markets and of course many opportunities across the country for your little ones to meet Father Christmas!
Wakehurst Place, in West Sussex, which we've also visited, boasts England's largest live Christmas tree. Amazing!
I totally recommend membership (no I'm not being paid by them); we must have visited about 30 different places now. Perhaps you could even put NT membership on your Christmas present list…
Images: National Trust