This month on TalkMum is conception month, and we've been looking at all the questions and issues you might have around trying for a baby. But what happens when you can't get pregnant the second time round?
Here's Fozia, on how she dealt with problems conceiving her second child.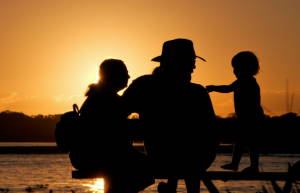 I conceived my daughter pretty much immediately after getting married, so I believed I wouldn't have any problems conceiving in the future. How wrong was I?
Just because you conceive quickly once, does not mean you will in future; and vice versa.
When my daughter was almost 2, although I was not desperate for another child, we decided that we would stop all contraception and leave it to fate.
After 1 year, I hadn't conceived, and I convinced myself that it was because I had been on the contraceptive injection and had heard that It can take a while to get out of your system properly. So I didn't worry too much.
The worrying began when I hadn't conceived 2 years later.
What was wrong with me? That is the thought that goes through your mind. Especially when you see your friends all around you conceiving without a second thought. I started to punish myself thinking that it is hubby who really wants a second child and not me, maybe that's why I am having problems conceiving; I've jinxed myself. And then I would blame myself for having the contraceptive injection; I believed it had interfered with my hormones.
Although it is easy to have thoughts like this, and blame yourself, you shouldn't really. Fertility problems are pretty common and some are easily solved, even with just a simple change of diet and exercise.
If you struggle to conceive for over a year, your GP will refer you to the fertility specialists. And that is where we found ourselves. My husbands sperm was checked, my fallopian tubes were checked and I had numerous blood tests throughout my cycle to check that I was ovulating. I was told that although one of my hormones did seem to be on the high side, it shouldn't matter.
It was suggested that I lose some weight and change my diet. And if all else fails, IVF is an option.
But my thinking was that if everything was OK, then why should I go for IVF? And at the end of the day we couldn't afford it anyway. Having already got a child we were not eligible to have it for free.
There are so many emotions that go through you when you are struggling to conceive, guilt, heartbreak each month when you realise that yet again you are not pregnant, feelings of inadequacies as you believe as a woman this should just happen and if it doesn't there is something wrong with you. But know that you are not alone, a lot of women go through this, through no fault of their own.
So remember if you are struggling to conceive, seek some help and support.
Fozia is a mum of 2 daughters. She was working as a legal adviser at the Citizens Advice Bureau but is currently a stay at home mum after being made redundant. She blogs at Muslim Mummy about her life in general and all things relating to babies, toddlers and children.