It's National Infertility Awareness Week, and we've already heard from Foziaabout problems with conceiving her second child. One in six people in the UK deal with fertility issues. And while this may seem like a high figure, it's the sort of thing that happens to other people...isn't it?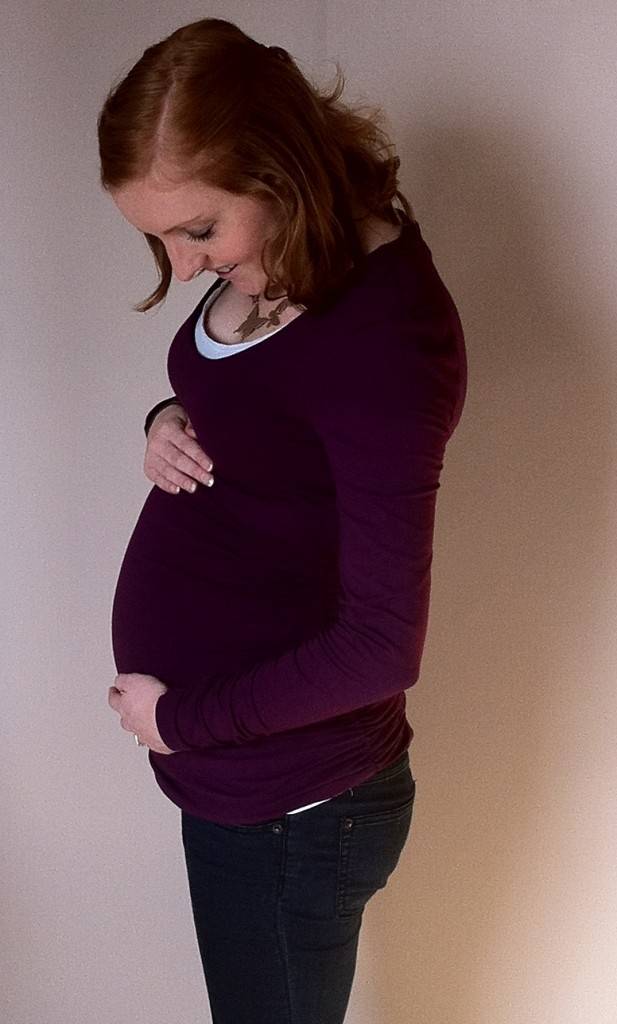 For my husband and I, deciding to start trying seemed like a big and exciting step. We always knew we wanted children at some point, but never felt any great urgency. We both enjoyed our life as it was (socialising with our friends, luxurious weekend lie-ins, long-haul holidays and so on). And while I loved my friend's babies, I was always relieved to hand them back! But after we'd been married for a few months and settled into our new house it seemed like the right time. However, it never occurred to me that there might be problems.
I half expected to fall pregnant straight away; when you grow up reading teenage magazine stories of girls who become a parent after one sexual encounter, you do kind of think there's a probability you might too. And while I didn't want to tempt fate, I started sneakily looking at ASOS maternity dresses and nursery furniture online.
But nothing happened.
Like Chloe, who tried yoga, I was determined to be really proactive about it. I took to the internet to see if there was anything else that could help apart from the obvious. Be warned, there is a lot of information out there - most of it unproven, and very contradictory - have sex every day! Don't have sex every day! and so on.
Over the next few months, we tried the following - from the sensible to the slightly strange:
Healthy changes to dietand going to the gym
Stopping drinking (or at least, attempting to cut down)
Drinking a lot of water
Trying not to stress about it - easier said than done when it's the only thing you can think about
The old legs in the air trick
Ovulation testing kits and fertility temperature charting
An eating plan I was recommended which involved a lot of almonds, spinach, apricots and red meat at various points in the month
And finally, I decided to try fertility acupuncture. The therapist was a very sympathetic ear to my tales of no-pregnancy woe, and it was the most relaxing experience ever. I often fell asleep on the table. It seemed to have an effect on my cycle, which seemed encouraging - but no positive test.
At the time, it did seem like everyone else was pregnant apart from me; friends, colleagues, numerous celebrities in OK magazine. I began to despair. Why us? Was there something seriously wrong? Why did we leave it so long?
In the end, my husband and I paid a visit to the doctor. Expecting to be told to just keep trying, he sent us off for tests. Mine revealed a couple of issues which the doctor thought meant we wouldn't get pregnant naturally. He prescribed medication for me and booked us in at a London fertility hospital. Although it had a long waiting list. I was very relieved that something was finally happening.
And amazingly, I found out I was pregnant the day before the long-awaited hospital appointment.
At the time I thought it was just us who struggled to conceive, but since having our baby I've realised how common it is. I had an incredibly positive response when I wrote about it on my blog, and most of the new mums I speak to had some sort of issue, from a long wait, through to taking fertility drugs like Clomid or assisted conception treatments such as IVF.
My tips for dealing with fertility problems
Don't get stressed out by all the people telling you not to stress about it
And ignore everyone who asks when you're going to have a baby; they do mean well
Try and find some sort of outlet (this is where acupuncture really helped me)
The internet is your friend... you can find out a lot of information online (and it also helps to know other people are in the same boat)
...but the internet is also your foe - it's easy to get obsessed with worst-case-scenarios and bogged down with negativity
Go and see your doctor sooner rather than later
And realise it's not just you - it's more common than you think. You're not alone.
Gillian blogs over at A Baby on Board about London life as a new mum, covering everything from baby clothes to breastfeeding.
She lives with her one year old daughter Eliza and husband Alex in south London.