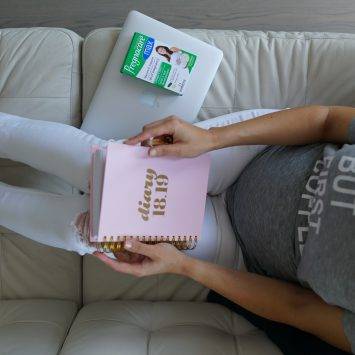 'Everything grows wider and rounder and weirder, and I sit here in the middle of it all and wonder in the world you will turn out to be.' Carrie Fisher
Welcome to Pregnancy and Baby month on TalkMum, where we'll be discussing everything related to expecting babies, and top tips for when they actually arrive.
So calling all expectant parents and mums-to-be! Over the next four weeks we'll look at topics ranging from iodine deficiency in pregnancy to tips for having a more environmentally-friendly pregnancy and baby.
We're leading up to The Baby Show Olympia at the end of the month. If you'd like to win tickets to The Baby Show then make sure you enter our new competition (we're also giving away tickets over on our Facebook page, so make sure you're a fan).
This month we also are launching our new TalkMum pregnancy and birth book club, where we'll be recommending the latest and best books and podcast related to pregnancy, birth and babies. We kick-off this month with a brilliant book and a very special competition, so stay turned.
But first, make sure you're caught up with all out latest posts and read our post on the best pregnancy advice given to mums-to-be