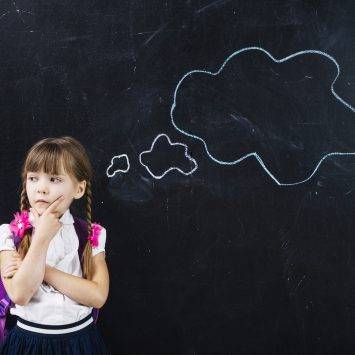 For the past few weeks, we've been talking about everything related to the topic of going back to school. Here is a round-up of everything we have covered during this month
September traditionally marks the start of the school year, as parents across the country seek out uniform and desperately hope the new school shoes still fit. For all the new school parents buying uniform for the first time, we looked at school uniform hacks with hints, tips and tricks for parents to help you save money and time.
Is the school run a daily struggle? We can sympathise! Here's how to leave the house on time. We also know the school run can be stressful, so a great tip to help combat this is mindful parenting.
If your children is starting nursery or pre-school this September, it's likely that you might have some concerns and anxieties about making it a smooth transition and how to help them settle in. We covered this in Help, my child has started nursery!
Your child learning to read is a magical experience, but how do you make sure you help at home - and help to keep it enjoyable? Read our post on tips to help your child enjoy reading when they start school.
If your child is a picky eater and you're worried about them not having a varied enough diet at home and at school, make sure you read our tips on dealing with fussy eaters (with a special Wellkid Peppa Pig giveaway).
And finally, we have two more competitions running - make sure you enter to win a BShirt breastfeeding top and tickets to The Baby Show London