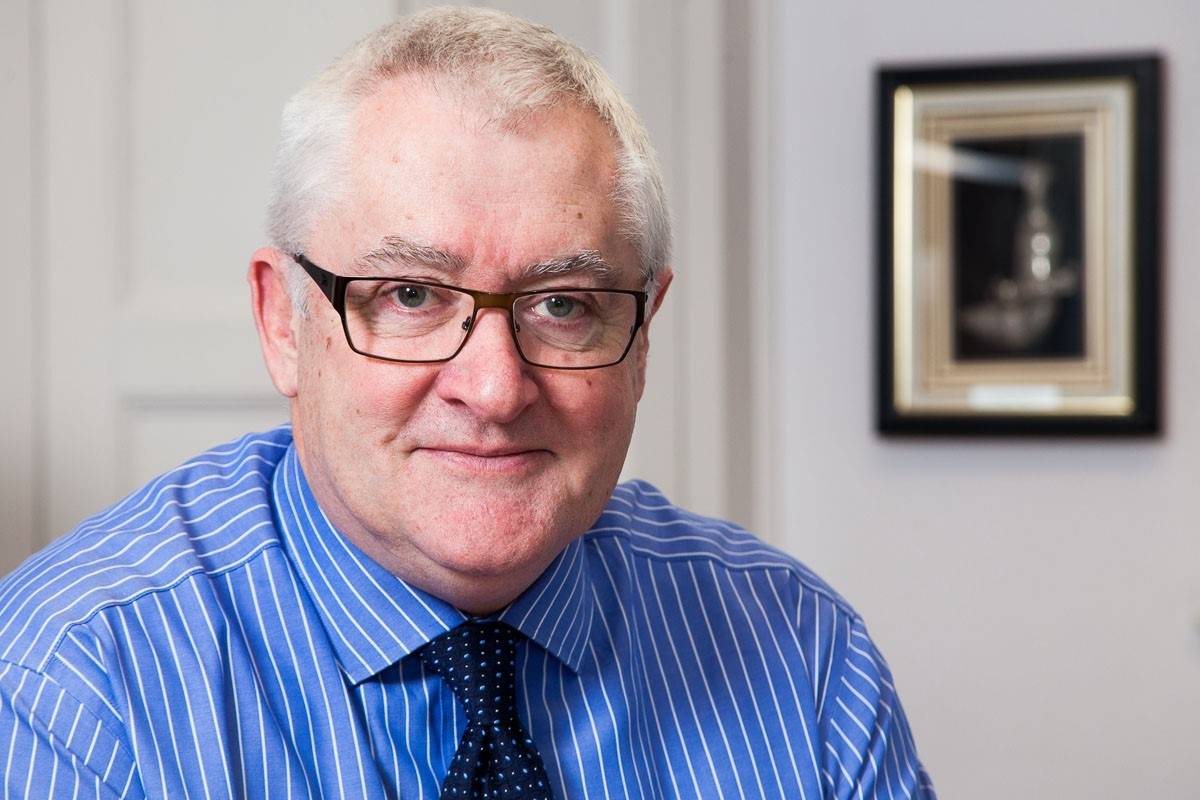 Neil Marlow, Professor of Neonatal Medicine at UCLH, has received the first ever Pregnacare Lifetime Achievement Award from Bliss, the UK's leading charity for babies born premature or sick. The award was given at the prestigious Bliss Neonatal Excellence Awards, which recently took place in Lincoln.
The lifetime achievement award, which was a new category in the Bliss Neonatal Excellence Awards for 2019, was created to recognise and celebrate a healthcare professional who has made an outstanding contribution to neonatal care.
Professor Neil Marlow has been a distinguished figure within the neonatal community for many years, and is highly respected within the community as someone who has made a significant contribution to medicine, with numerous achievements.
Within his role as Professor of Neonatal Medicine at UCLH, Neil has had a career-long focus to understand the main challenges and neuropsychological outcomes of extremely preterm infants. In his first research post, Neil carried out one of the first and largest outcome studies following low birthweight. He has gone on to lead the renowned EPICure studies, which have provided a wealth of data on the survival and long term outcomes survival of extremely preterm children. Neil was appointed Professor of Neonatal Medicine at UCL in September 2008, having held the chair of Neonatal Medicine in Nottingham since 1997.
As well as world-leading research, Neil has demonstrated strong national leadership and dedication to campaigning and championing the rights of preterm infants by sitting as chair of the NHS England Clinical Reference Group for Neonatal Critical Care, Chair of the Neonatal Critical Care Transformation Review and a member of the executive board of the European Foundation for the Care of Newborn Infants. He has previously been the President of the British Association for Perinatal Medicine, President of the European Society for Paediatric Research and Director of the UCL Institute for Women's Health.
Professor Neil Marlow said: "I'm very grateful to Bliss for giving me this award. It's a culmination of a lifetime's work. I couldn't possibly achieve what I've done over the years by myself so would like to thank my family and all the colleagues I've worked with."
Pregnacare is proud to be a long-term supporter of Bliss and never prouder than to sponsor the Lifetime Achievement Award to honour the incredible contributions and impact that Professor Neil Marlow has made on the lives of babies born sick or premature and their families.