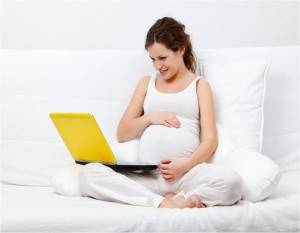 This month we've been looking at midwives, and the care you receive during and after pregnancy. So what about when you actually give birth to your baby?
It's the event that people anticipate, dread, deny, and even look forward to. Yet in the end, every woman's experience of childbirth is completely different.
Even if you've watched every series of Call the Midwife and all the different deliveries on One Born Every Minute, you're likely to have a lot of questions, even if you're a second time mum like me. It's important to make sure you're prepared ahead of time.
So here are some of the more common questions you may have about labour, and some of our tips on preparing for childbirth.
1) I'm finding it difficult to sleep, as I approach my due date, what can I do?
We asked our midwife Summaya, who says "Anxiety - particularly in the build up to your due date - can cause sleep deprivation, as the overactive mind is unable to shut down. Additionally as the baby grows there are limitations on you sleep positions often causing discomfort and restless nights. Consult your midwife or GP for a review to find the cause of your problem and they will help you find a solution."
2) What should I pack in my hospital bag?
We asked a group of blogging mums what you should - and shouldn't - pack in your hospital bag. Suggestions ranged from a phone charger and lip balm to Tess of the Durbevilles (we'll let you decide which was which). Read our post on hospital bag essentials.
3) What should I wear during labour?
A t-shirt, a special nightie, nothing at all - what's the best thing to wear when you give birth? It's completely up to you (I'm speaking as the person who gave birth in the top she went in wearing). Here our our labour outfit suggestions. What did you wear?
4) I'm worried about the pain. Tell me the truth, how much does labour hurt?
Again, we asked Summaya for her opinion. She says "The sensations felt in labour are not pathological, but positive, demonstrating your body is working effectively. Each woman's threshold for these sensations felt in labour varies, but the individual's perception and approach toward labour and birth will have a huge impact on how a woman work's with her body to birth her child. What may be perceived as agony to one woman may be a slight discomfort to another. The best advice that I can give as a midwife is to be open minded and await events, but ultimately be positive. Start with the less invasive options to help you work with your labour and build up if needed. You may surprise yourself."
5) What sort of pain relief is available, and what works?
Read Summya's guide to pain relief during childbirth, covering everything from breathing to an epidural.
6) How can I recover at a healthy pace?
Slow and steady is the key! Read Kathryns article on how to recover from childbirth, the sensible way.
Let us know if you have any tips on preparing for labour; we'd love to hear them.
Gillian blogs over at A Baby on Board about London life as a new mum, covering everything from baby clothes to breastfeeding. She's currently pregnant and lives with her toddler daughter Eliza and husband Alex in south London.