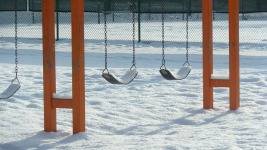 Staying indoors when it's cold and wet is for wimps says TalkMum blogger Eleanor from The Bristol Parent...
Time waits for no mum, as we know. It's winter, nothing you can do to change that. Time is a cruel boss, but not as cruel as a toddler with steam to let off. They don't care about their health or safety, or the weather, so here's some survival tips for hanging out without passing out at playtime in the park.
Fingerless gloves (preferably with flip-over finger flaps). Don't muck about with whimsical looking folk-mittens. You need dexterity and warmth to keep pushing that swing. But see, you only need digit access one freezing hand at a time! Get the finger flaps and your non-swinging hand remains toasty!
A rucksack with hold-space you can reach round and access without taking it off – is there anything more annoying than getting all cosy with the added rucksack warmth and then having to take it off and ruffle the layers underneath? Get one with side pockets so you can reach behind like Lara Croft and grab the drink bottle/mobile etc
Take your own thermos – it'll save you a total packet on warming drinks in the long run. You could also put nice hot drinks for the kids in them, like warm juice, or honey and lemon. Small children love to join in with grown up activities like that.
Pack a garden kneeler – if you don't know what this is, it's a piece of foam or cushion that's weatherproof, which gardeners kneel on to stop getting dirty. Now you can sit on any cold or damp bench without looking like you wet your pants. You could even go extreme and buy knee pads if you've got children who need you to join in with play!
Take some outdoor chalk – if they need to be outside but there's not a lot else going on, or no pals to play with, chalk drawings that will wash away in the rain can be mega fun. And it's something you can join in with too.
Take a magic towel – obviously, it's you that makes it magic, and you decide what it looks like, but, I've heard that a rub with a magic towel makes all minor bumps in the winter playground feel better. Keep it next to your back in the rucksack and it should also be nice and warm for the injured party.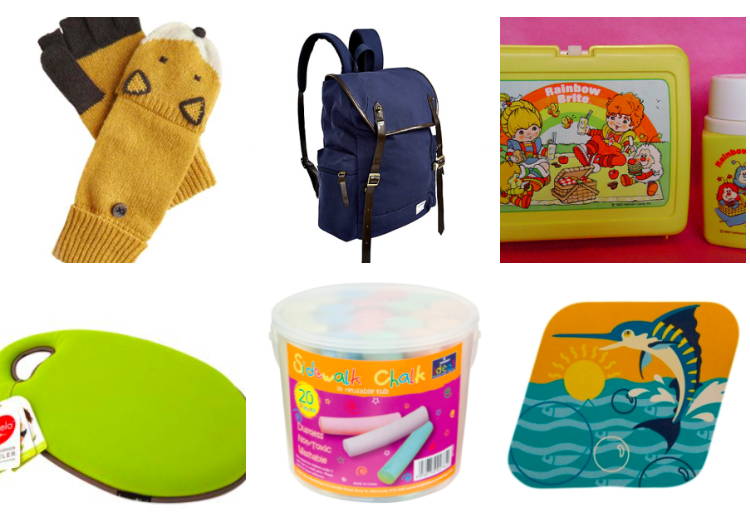 Do you have any more useful things that you take to the park in autumn and winter?