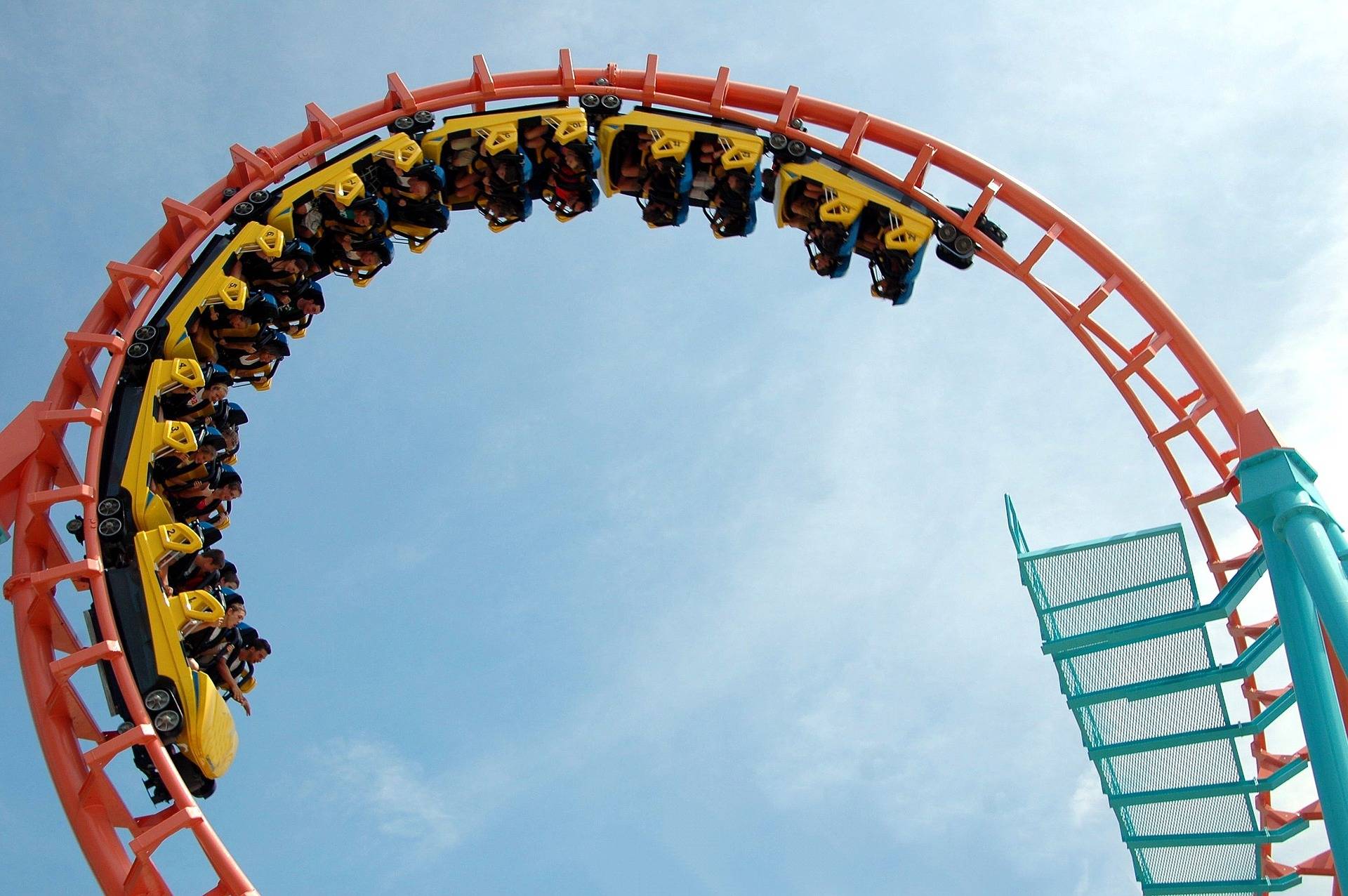 Starting school; it's emotional! Here's Fran from The Parent Social on the emotional roller coaster that is your children starting school...
I'm about to do first day at school for the second time.
When my eldest was due to start three years ago I was really excited about this new chapter in her life. I knew she was going to love it and I thought I was going to relish being able to focus on my young twins a bit more.
However, as her start date approached I started to get little pangs of sadness and guilt. I began to think that perhaps I hadn't done enough with her when we had the luxury of all that free time. I knew really that, that wasn't true as outside of her two nursery days we did loads: day trips, play dates, toddler groups, park trips… Then again, were there too many times when I was doing vacuuming instead of playing a game? Was I checking emails or having a quick peek at Facebook when I should have been building an indoor den or reading her a story…? It was now all too late.
I got freaked out by all of the forms that needed to be filled in and I felt a bit overwhelmed with all the dates and bits of information I needed to remember. As we hadn't been in the area long I didn't know any of the mums.
Fortunately it all went fantastically well. My daughter loved it, I managed to find the right classroom, at the right time with a correctly attired child; I also managed to be brave and get talking to other mums (many of which have been become close friends). I also found that there was ample time after school, at weekends and during the holidays to still do stuff together. She has just started her new junior school and although I didn't have the same guilt as last time I still found myself a bit overwhelmed by this unchartered territory.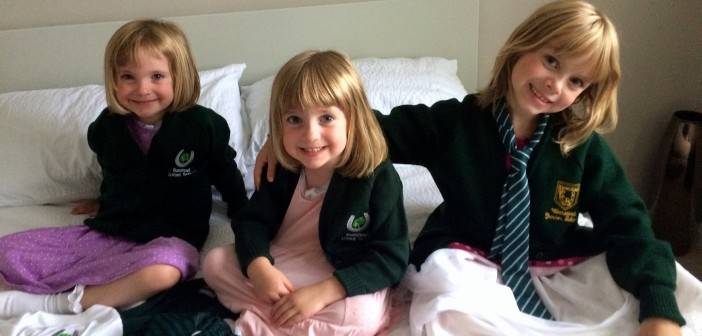 Now it's time for the twins to start school for the first time. They are five in less than a fortnight so are really ready. I've put them in different classes and that'll give them their first opportunity to develop independently. I feel quite blasé about the process this time around.
That said we've just had the school home visit (I tried to strike a happy balance between pigsty and sterile show home ahead of the visit by the way). This mainly consisted of one twin whistling, the other making off-the-wall remarks and both doing pig impressions and rolling around on the floor. Both ignored the invitation to draw a picture until the third time of asking. Then they really did get into it, so much so that one was insistent on finishing a huge amount of colouring before the teacher left (the teacher desperately needed to get on to her next appointment). I also think I had a wardrobe malfunction when my cotton dress suddenly gaped open at the top. It was not a textbook visit.
I have to say, I feel a tiny bit excited about having all three at school as I'll be able to really get on with my freelance work without constantly chasing my tail, I'll be able to make a dentist appointment and not have to take at least two children with me, I'll be able to do a supermarket shop on my own – the luxury; I might even be able to squeeze in a haircut more than twice a year! Then I feel guilty that I'm not distraught at the prospect of the youngest two 'flying the nest'.
Do you feel very emotionally up and down about your child starting school? Make sure you read more of Fran's posts over on her brilliant blog, The Parent Social, including tips on buying school uniform and a guide to encouraging your child's creativity.