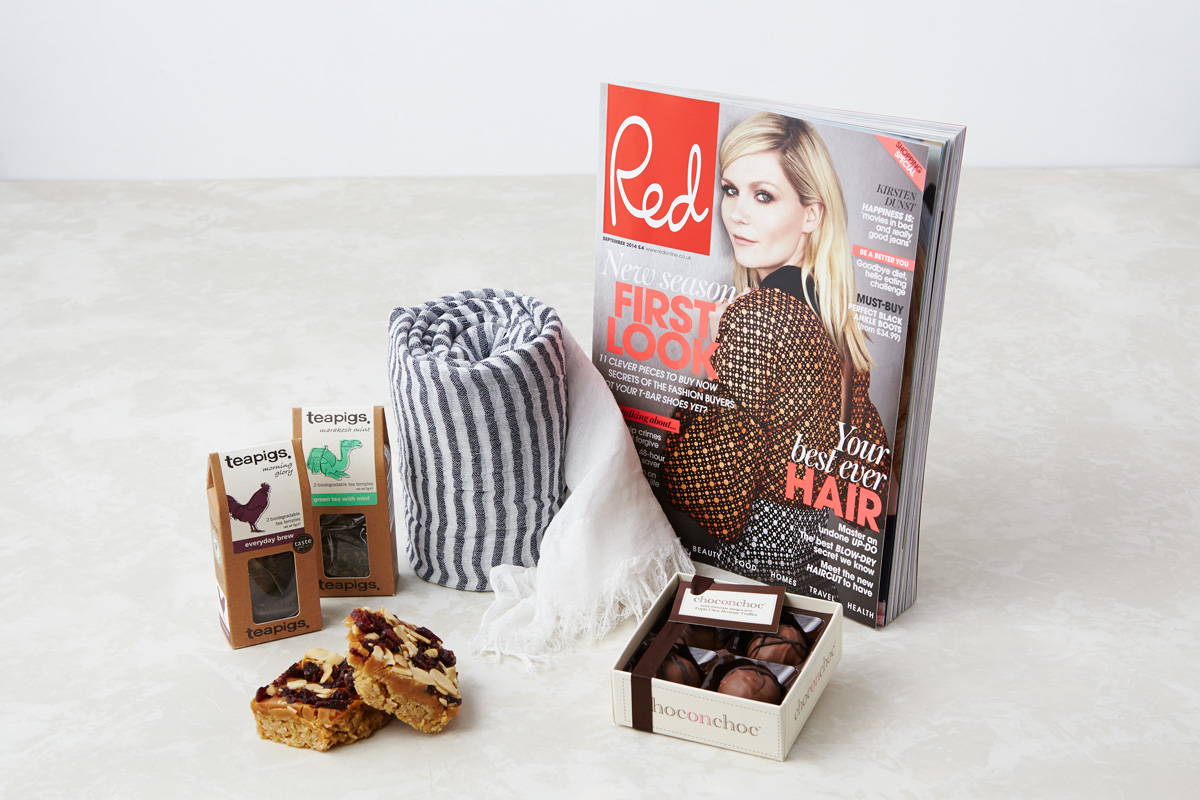 Forget flowers, if you want to please a new mum, here's what you need...
Every now and then, we come across a business run by a mum, for mums, that makes us shout YES! That's what happened when we spotted Don't Buy Her Flowers. Run by mum of two, Steph Douglas, it offers gift packages for mums, containing stuff she'll really want. "The name came about because after I had my first baby I realised flowers are a go-to gift" says Steph. "I was given eight bunches, which I didn't have space or vases for and I felt bad that someone was trying to be thoughtful but their gift was going to waste."
Eight bunches of flowers! While that sounds lovely, we think it's a but much for a new mum. "As someone commented on Facebook: 'Surely flowers are the worst thing you could buy new parents. Apart from a puppy'. It's another thing to care for when all your caring is likely to be spent."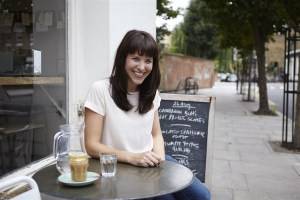 And if we don't buy new mums flowers, what should we buy? It's often hard for people to really know what's ideal - which is where Steph comes in. "I am of the opinion that all mums need TLC, but especially ones that have recently given birth," says Steph. "Sleep deprivation, leaky swollen body parts and dealing with some crackers hormones is never going to be enjoyable as such. I think it's OK to admit that and it does not mean that you love your baby any less. Personally, I know my two children are the most delicious human beings on the planet. But I still found those first months hard and felt like I was wondering around in a bit of a fog for a while, not sure if I was doing anything right and fearing I was messing up my kids for life."
Steph's a bit of an expert on what mums really want, having done lots of research on it. Here are her top 5 ideas...
1 FOOD
Everyone is tired when there's a newborn in the house. Buying and preparing food is another thing on the list of things to do. New mums absolutely need fuel – they are caring for another human, probably a bit sore, possibly emotional, definitely weary. Snacks and treats are ace, prepared meals are even better. This is hands down the best gift you can give new parents. I was over the moon when COOK agreed that we could include their food vouchers in Don't Buy Her Flowers packages as I think everyone in the household benefits from parents being well fed.
2 HELP
This is more for new mums that you're very close to, but help around the house or with older kids if she has them will make you a hero. Someone recently said her friend was offended when she offered to clean her bathroom when visiting the new baby. I suppose you'll know if it's something your friend is happy to let you do or not (FYI for any friends reading this, you can always come and clean my bathroom). You definitely don't want to out stay your welcome and exhaust the new mum further. I think the best kind of help is when someone just swoops in and knows what needs doing without asking. When my mum visits she just does stuff; last time she came she sorted my spice rack. And she ALWAYS brings her own towel.
3 CARE
When everyone else is cooing over the baby, it's nice when there's someone that checks in with Mum. She may not want to confide in you if she's finding it tough – lots of women seem to think they're alone in finding it hard so keep quiet. But if you ask about her rather than the baby, she'll know someone is caring for her. The bestseller on Don't Buy Her Flowers is The Care Package – it contains a magazine, scarf, truffles, flapjack and tea. The idea is that it is all about mum, and encourages her to take ten minutes to herself. We've had a lot of reports of women crying when they open it, overwhelmed that someone has thought of them.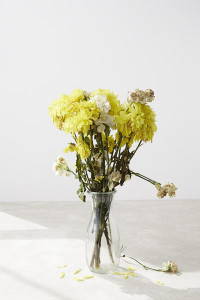 4 PRACTICAL
When I recently asked on Facebook which gifts mums had loved, there were some brilliant practical ideas. Some we already cater for in our Essentials package – hand cream (all that hand-washing!), eye-cream (exhaustion) and dry shampoo (needs no explanation). But also things that are frankly genius – an insulated lidded cup so you can enjoy HOT drinks, which is definitely a novelty for a new mum, and without fear of scalding the baby. Another suggestion was a little torch for creeping around in the dark and finding the thing left behind after crawling out of the babies room.
5 SOMETHING INDULGENT
As Mum is likely to have reduced funds, some of the stuff she used to buy will have been replaced with a cut-price version. Mums are excellent at putting themselves to the bottom of the pile – the kids will be kitted out with new gear every season, while mum is hoiking up a saggy pair of pyjamas that really should be in the bin. Something a bit frivolous makes a lovely treat – a face cream you know she loves, bath treats, a piece of jewellery for when she wants to jazz it up a little and is feeling far from jazzy. Lots of women I know couldn't wait to get out of their maternity gear (some wanted to burn it) so new clothes could be a great gift, although can be difficult to buy as most people's shape is a bit different after kids. A voucher for when she is ready to swap out the elasticated waists is a winner.
All in all – thoughtfulness and kindness most definitely win when it comes to new mums. Something that says 'I'm thinking of you, well done on creating a human and you are loved'.
What was your favourite gift as a new mum?
Visit Don't Buy Her Flowers to have a look at the thoughtful gift packages Steph has put together for new mums. You can also find more on the Facebook page or on Twitter @StephieDoug