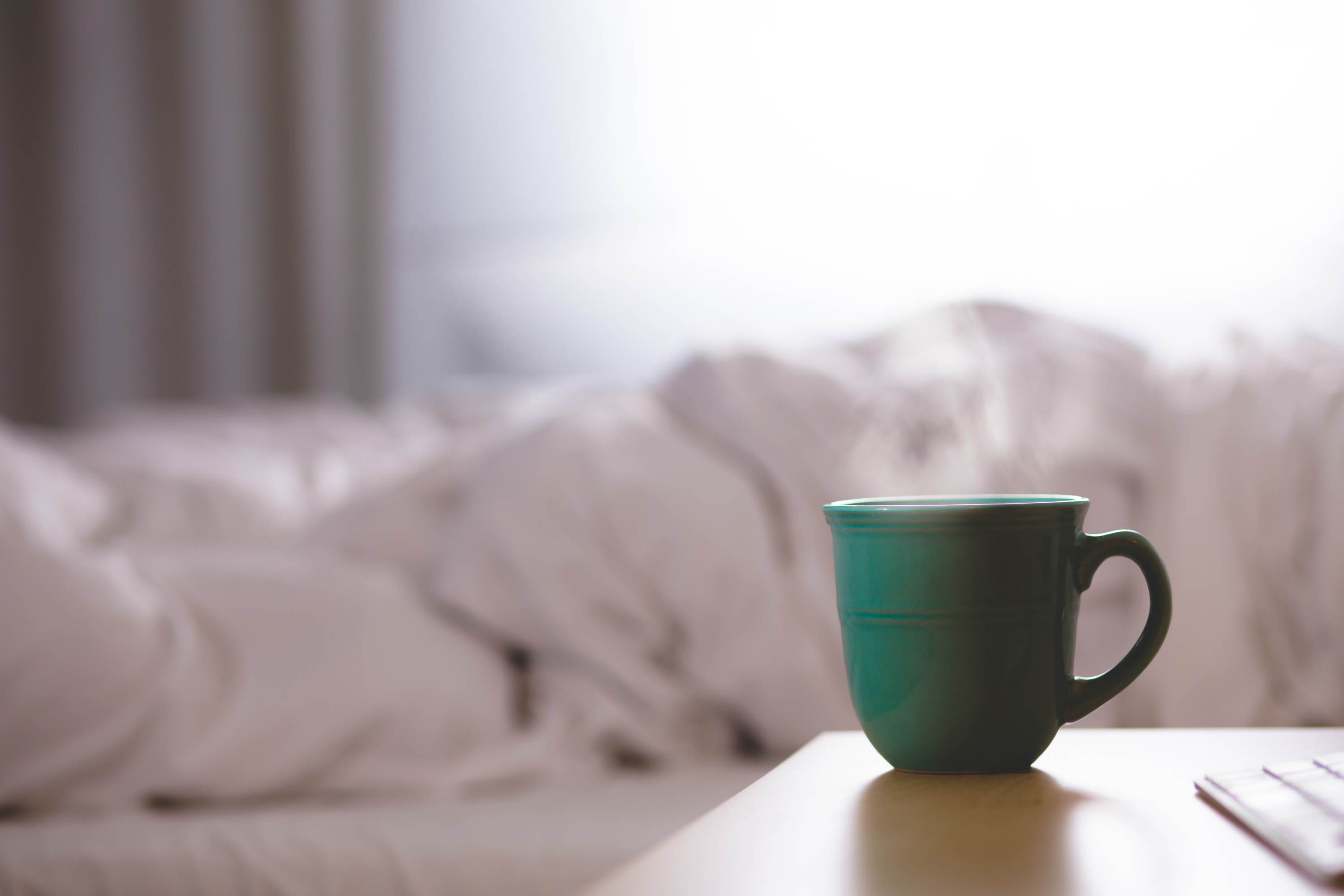 Are you a tired parent? Help is at hand; read on for some quick tips
'Hi, I'm Gill, mum of two, and it's been a very long time since I've had a good night's sleep…'
Sound familiar? Out of all the many, many things parents obsess about, sleep is one of the most common ones. That's because it's such a big thing, and sleep - or - lack of - can have a real impact on your health, mood and wellbeing,
Even if you've suffered from pregnancy insomnia, it can be a shock when you actually have the baby and they love to be awake, slightly too much. And even when you have toddlers it's common for them to still wake up several nights a night.
It's likely that you're in it for the long haul. That's why it's really important to make sure you take care of yourself as well as your children during this time.
For our next post in list month, here's ten health tips to make you feel better when it feels like there's no light at the end of the tired tunnel and you're constantly stifling a yawn:
A problem shared...Don't keep your feelings to yourself, however grumpy you feel 'A chat with like-minded friends who are realistic but won't let you slip into despair can relieve the pressure when you're upset' says Adele from Beautiful Tribe
Make sure you eat well...'If I've had a bad night I always have a good breakfast...porridge, fruit, tea (plus a hot shower always helps!!) say Polly from Enchanted Pixie
It's easy to reach for your usual giant mug of tea of coffee to help keep you awake, but don't overdo the caffeine 'I love lemon and ginger tea for a quick kick if I feel like I've had too much caffeine already' say Molly from Mother's Always Right
And make sure you drink lots of water; carry a water bottle around with your children's cups if necessary
Go outside and get some fresh air. It'll wake you up and it's good for soothing a jagged soul. And don't think of the sleep you didn't have, think positively about the sleep you will have (soon!)
Be kind to yourself: 'I think just acknowledging you're overwhelmed can really help. It's always the first step for me to unlock why I'm freaking out, and the only way to see more clearly how to tackle one thing at a time.' Lottie, Oyster and Pearl. And also be realistic: 'Be ruthless with your priorities & cling to the things that give you life. If that means that being the perfect 'school mum' and attending/baking/organising/fundraising for your child's school needs to take a back seat then feel no guilt about that.' Mel Wiggins
Look after your skin. 'Treat yourself to one special skincare product that brightens you. My favourite is Clarins Beauty Flash Balm. It really does make you feel better' says Eleanor from The Bristol Parent
And breathe,,,it sounds simple, doesn't it? 'When feeling overwhelmed, sit quitely and take a few deep breaths in, relax your shoulders and repeat 'I'm OK, it's OK'. This sort of mantra will help reset the brain and give you a moment to realign yourself' says Lori from Wild and Grizzly. We also recommend breathing along to this animation.
Do some simple exercise and involve your children, too. Jess from Along Came Cherry recommends Cosmic Kids Yoga on YouTube
And finally, try to get some sleep...We know it's in short supply throughout the night, but make sure you go to bed early when you can (minus your phone). And follow Rachel's advice and go to sleep when the children do at least once a week
What are your top tips for when you're sleep deprived? Leave a comment and let us know...and then make sure you read our posts on not sweating the small stuff and some inspirational ideas for the year.
Gill writes A Baby on Board, a blog about life in London as a mum of two girls (neither of who are keen of sleeping!)