Do you want to banish clutter from your family home, for good? Make sure you read our latest TalkMum Book Club review, The Life-Changing Magic of Tidying by Marie Kondo
Welcome to the latest issue of our TalkMum Book Club, where we regularly review the newest releases and best books and podcasts relating to fertility, pregnancy, parenting and family life.
If you're keen to declutter your family home, and more importantly keep it clutter-free, read our latest TalkMum Book Club about The Life-Changing Magic of Tidying by Marie Kondo, a book which promises to offer a simple way to banish the mess from your family home, forever.
If you're currently drowning in clutter, does that sounds good? If so, read on.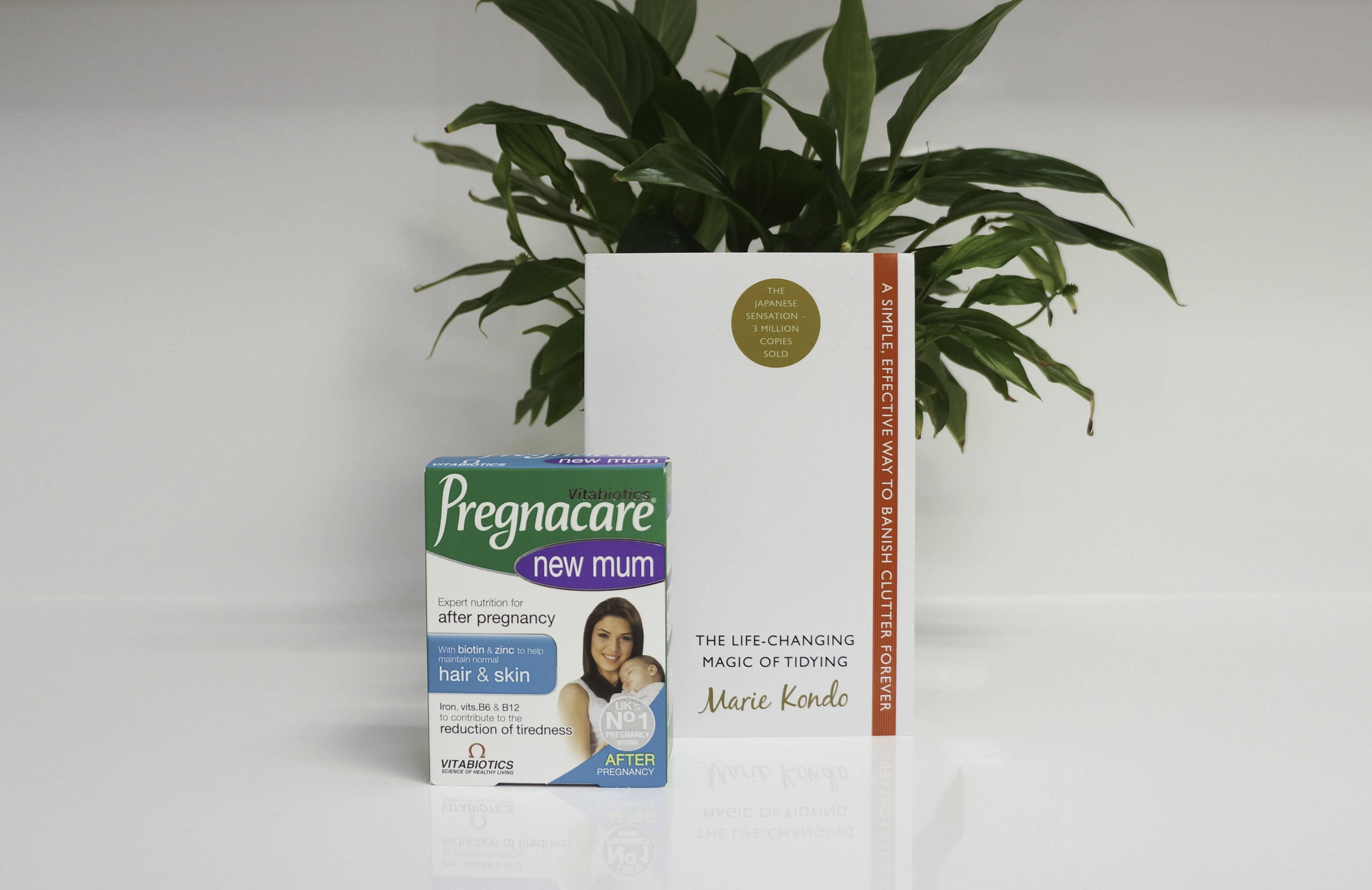 Who is the author? Marie Kondo is a Japanese organizing consultant and author. Her method of organizing and decluttering is known as the KonMari Method, of which one of the main principles is keeping only possessions which 'spark joy.'
Kondo's best-seller The Life-Changing Magic of Tidying sparked a tidying frenzy and has been published in more than 30 countries.
There's also Spark Joy, an illustrated guide to her method and if you're a Netflix watcher, you might also have seen Tidying Up, the programme where the cameras follow her into the homes of families with chaotic and cluttered houses, which she helps them to transform.
What is the book about? The Life-Changing Magic of Tidying showcases Marie Kondo's KonMari method of decluttering and tidying, which offers the tantalising promise that following the method can keep your home clutter-free forever by only keeping the things that you love.
In very simple terms, it suggests that you sort your belongings by category and not by room – for example, getting all of everyone's clothes out at once and sorting through them instead of sorting through everything in your bedroom at once.
You must then ask yourself if each item sparks joy – if it does, you can keep it. If not, you must thank it for its 'service' and then donate it or pass it on to someone else.
She also has suggestions for efficient ways of ordering and storing items you keep, such as a way of folding clothes and stacking them vertically in drawers.
Why should I read The Life-Changing Magic of Tidying? While children are – initially - very small, they bring with them a large amount of extra things, which multiply as they get older, from baby paraphernalia through to stacks of comics and drawings, party bag plastic tat and endless toys and games. All of this can soon clutter up your house and even have a negative effect on your life. The Life-Changing Magic of Tidying offers a method of sorting through everything so you can have a calm, tidy house that's full of the things that bring you joy.
While not all of the method might seem feasible to everyone – a lot of baby equipment like change mats might not spark joy, for example, but you need them - the practicalities work well. If you're struggling for drawer space, her method of folding clothes so they can be stacked together will give you more space and enable you to see more things at once so you're less likely to buy what you don't need.
Clutter-free houses are also easier to keep tidy, and this focus means you're likely to be more selective about only buying things you need or love in future.