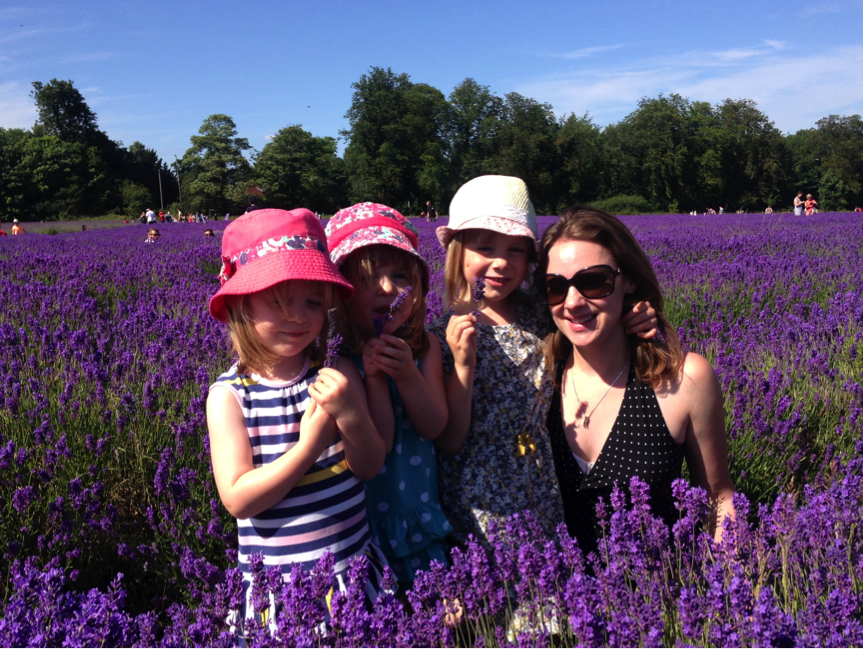 If you're a regular reader of TalkMum, you'll know that blogger Fran from The Parent Social is a bit of an expert in fun activities. Here, she shares her ideas on outdoor fun for summer days...
Everyone gets excited about the warm weather, but once summer arrives and all the toddler groups and term-time activities have ended, what do you do to entertain little ones? I find playgrounds are great the rest of the year, but in summer get too hot; there's often little shade and then there's the prospect of getting first degree burns off a slide! So what instead?
Simple pleasures
Whether on the common or in the back garden, you can't go wrong with bubbles (my six-year-old still loves them) and things like a football, bat and ball or skittles set. Tesco stocks a load of outdoor toys and games. And don't forget hide-and-seek!
When you've not got a garden
If you've not got a garden then a National Trust membership is a very sound investment.
Picnics go down very well with my three. They always seem to eat a lot more when sat on a blanket with lots of things to pick at than when they're sat at the table with a main meal.
Investigate family-friendly pubs as many have great outdoor stuff for the kids; one of my locals even has a massive sandpit. Also check out local parks that have paddling pools and water features. The other week we had a lovely day at Tooting Bec Lido in South West London (children under five go free).
Do a bit of research to see if there are any attractions/hidden gems near you. I recently discovered that we have beautiful lavender fields on our doorstep.
In the garden
If you do have a garden there're a lot of options for children of all ages. Our garden is a suntrap all day long, which sounds great, but is a bit much. I made what turned out to be a brilliant purchase last year - a £20 gazebo from Homebase along with a few cheapo cushions. Everything becomes more exciting under the gazebo: old toys get a new lease of life and eating there sat on cushions on the floor is 'like camping.' My kids even enjoy just relaxing under it with a drink (they never relax by the way). If you don't fancy buying one then making a den using tablecloths is always a winner.
From running in and out of a sprinkler (if there's no hose pipe ban!) and water pistols to aqua tents and paddling pools, water is a firm favourite. Mine LOVE cleaning the car, they're also happy just tipping water from one container to another, floating things in it and generally splashing it everywhere. Watering the plants is another 'job' they enjoy.
Being outside is also a great opportunity to do the messy stuff…
Chalk pictures on the patio (my husband hates them doing this, but it doesn't bother me. Plus they love washing them off afterwards
Sand pit/sand play – Great fun and brilliant for aiding your toddler's development. Do make sure you invest in the slightly more expensive play sand. You can get 10kg for £3 at Sainsbury's. It's totally safe and doesn't completely stain clothes (I've heard some horror stories about builders' sand!).
My last tip is to buy some ice-lolly moulds. They're cheap as chips (Poundland does a set of six for – you've guessed it – a pound!), toddlers, pre-schoolers and older children love making them and eating them, they'll be a lot healthier than shop-bought ones (we do pure fruit juice watered down a little) and you'll save an absolute fortune in the course of the summer!
What summer fun ideas do you have? Tweet us @TalkMum and share them! Now read 5 days out for you and your baby and activities your toddler will love