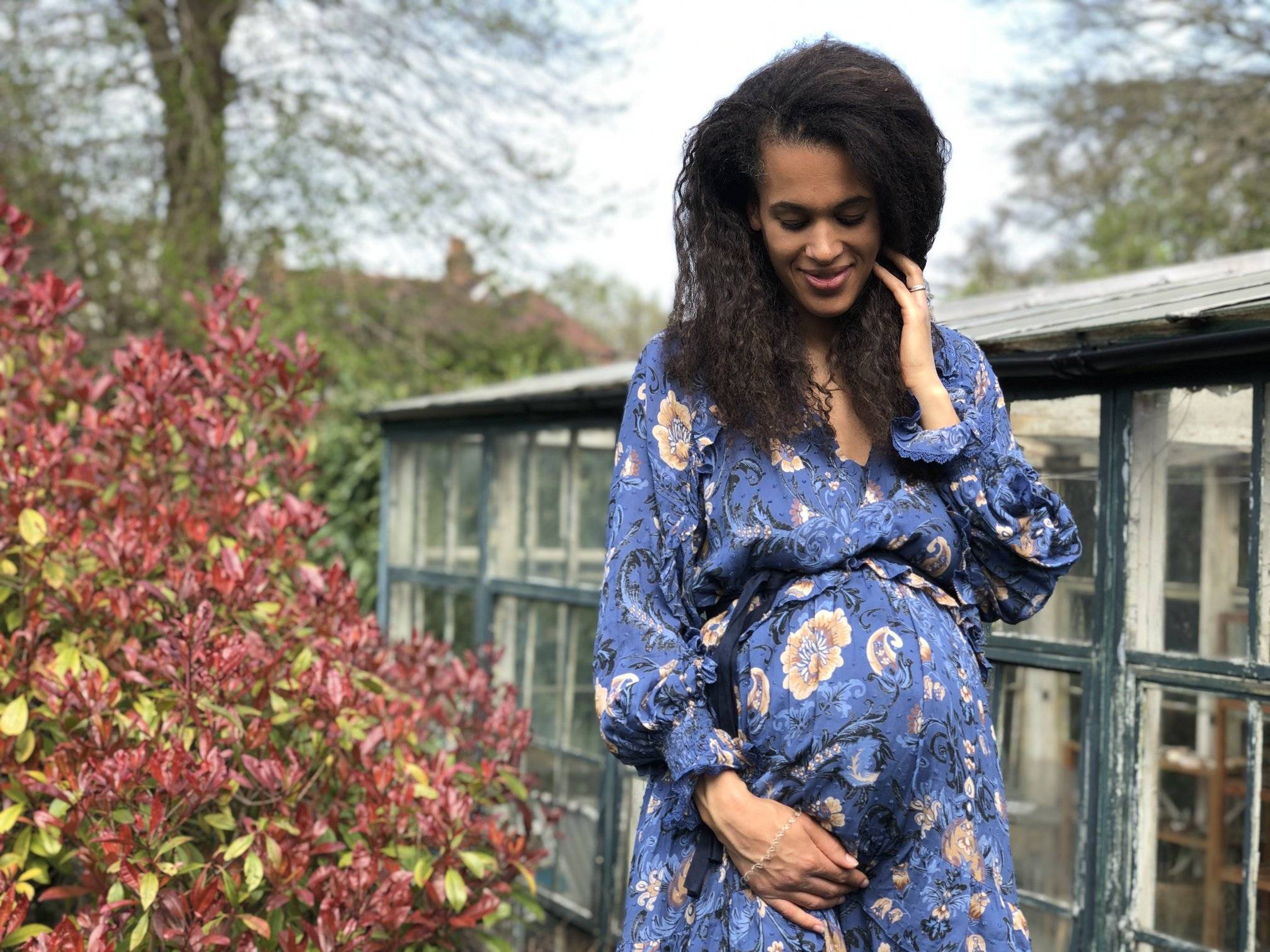 Are You Pregnant Or Have Young Children? Make Sure You Listen To Pre And Postnatal Fitness Coach Shakira Akabusi's New Podcast StrongLikeMum, In Partnership With Pregnacare
We are excited to announce the launch of Shakira Akabusi's StrongLikeMum podcast, in partnership with Pregnacare.
The StrongLikeMum podcast aims to shatter the stereotypes around pre and postnatal wellness, encouraging women to create a positive motherhood journey that works for them.
Shakira is a pre and postnatal fitness expert, speaker, blogger, and athlete, as well as a campaigner for maternal mental health. Shakira is also mum to two young children Rio (5) and Ezra (2) and currently pregnant with twins. Passionate about promoting the importance of both physical and mental wellbeing, Shakira hopes to empower all women to trust in their inner power, harness their strength and build confidence and calm, promoting a positive parenting experience.
The podcast features a wide variety of experts tackling topics on prenatal wellness and busting the myths surrounding pregnancy and prenatal women. Guests include Charlie Baker, the founder of Bumps and Burpees, Chloe Brotheridge. hypnotherapist and author, and Dr Sara Kayat, NHS GP and new mum who regularly appears on ITV's This Morning.
We spoke to Shakira to find out more about her podcast, her top fitness tips for busy mums and how to take care of your physical and mental wellbeing during pregnancy.
You can listen to StrongLikeMum on all major podcast providers, including Apple Podcasts.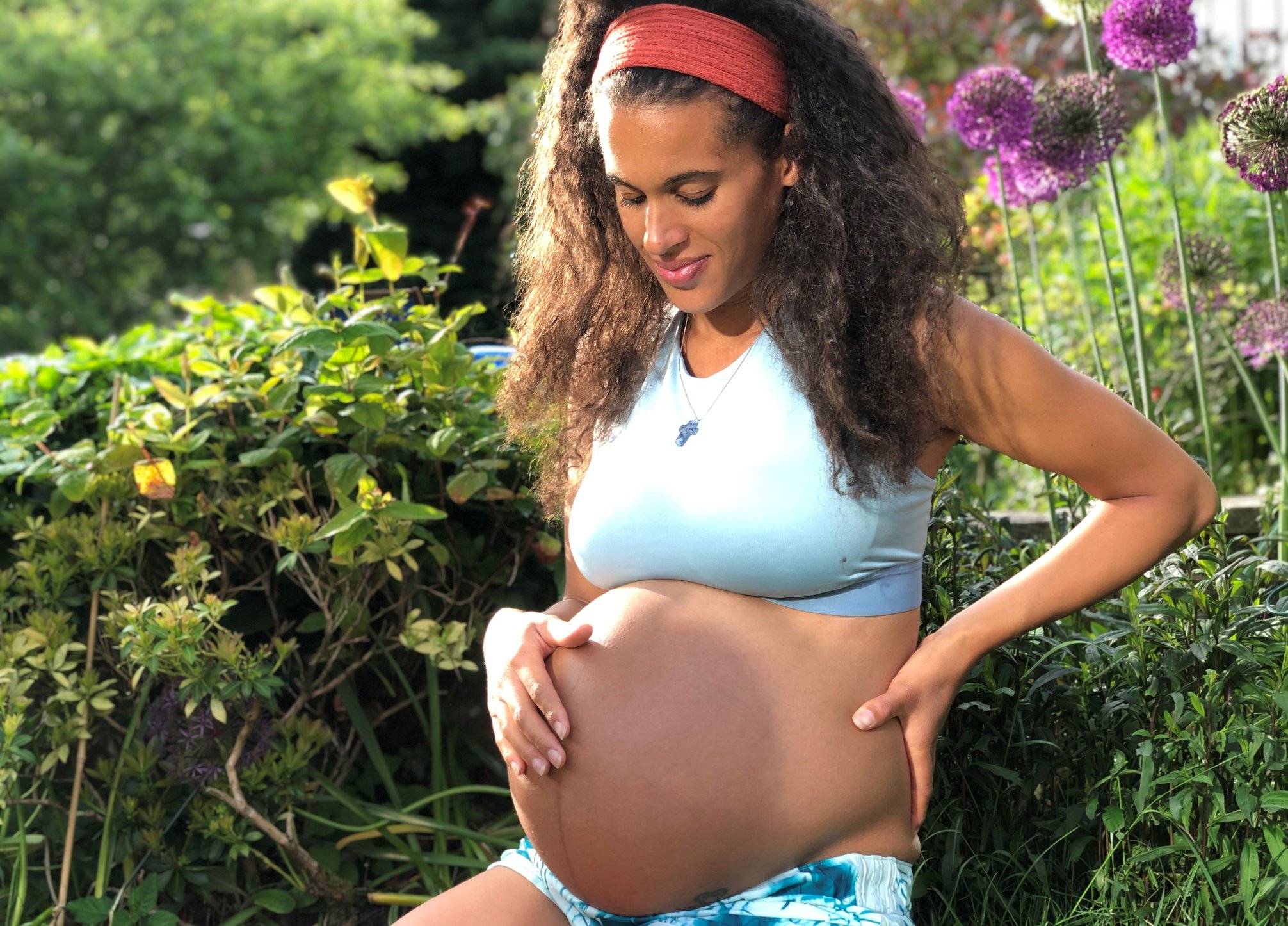 Hi Shakira! Tell As About StrongLikeMum And What You Are Hoping To Achieve With The Podcast:
StrongLikeMum is all about shattering the stereotypes around pre and postnatal life, as well as motherhood in general. During my first pregnancy I found that many people liked to tell me of all the things I would never be able to do again after having children, such as "You'll never sleep again", "You'll never be as active", "Never wear a bikini", "Never have time for yourself" etc. As someone who is passionate about exercise I almost felt as though I was being told that I wouldn't be able to keep elements of who I am after becoming a mum.
In reality, it was nothing of the sort!

So, I decided to set up StrongLikeMum, to share my journey and hopefully encourage women to still have their own goals as mothers, whether that be in fitness, business, or their personal life. Of course, as a parent your children become your priority, but you can be just a powerful, strong, sexy, confident, and active as a mother as you were before.
In fact, I feel that by maintaining my own goals, I can hopefully inspire my children to focus and achieve their goals too!

A huge part of being able to find confidence in this time is having a strong support network, which is why I set up the StrongLikeMum podcast. I wanted to shatter the stereotypes around old wife's tales of what is and is not possible pre and postnatally. Each episode has a special guest who helps to open-up the discussion around taboo topics and inspire and support women during all stages of motherhood.
Tell Us About The First Episode And What Guests You Have Lined Up For Future Episodes


Episode 1 of the StrongLikeMum podcast touches on positive mental health during and after pregnancy. I believe that whole body health includes physical and mental wellbeing and this episode features the fantastic hypnotherapist Chloe Brotheridge, who shares her expertise on how to reduce anxiety, decrease levels of stress and boost mood for pregnant women and new mothers.

Throughout the series there are more great guests, touching on all aspects of pre and postnatal life, including Charlie Launder from Bumps and Burpees discussing pre and postnatal fitness, Dr Sara Kayat on clarifying medical myths, Clare Goodwin on conception and many more.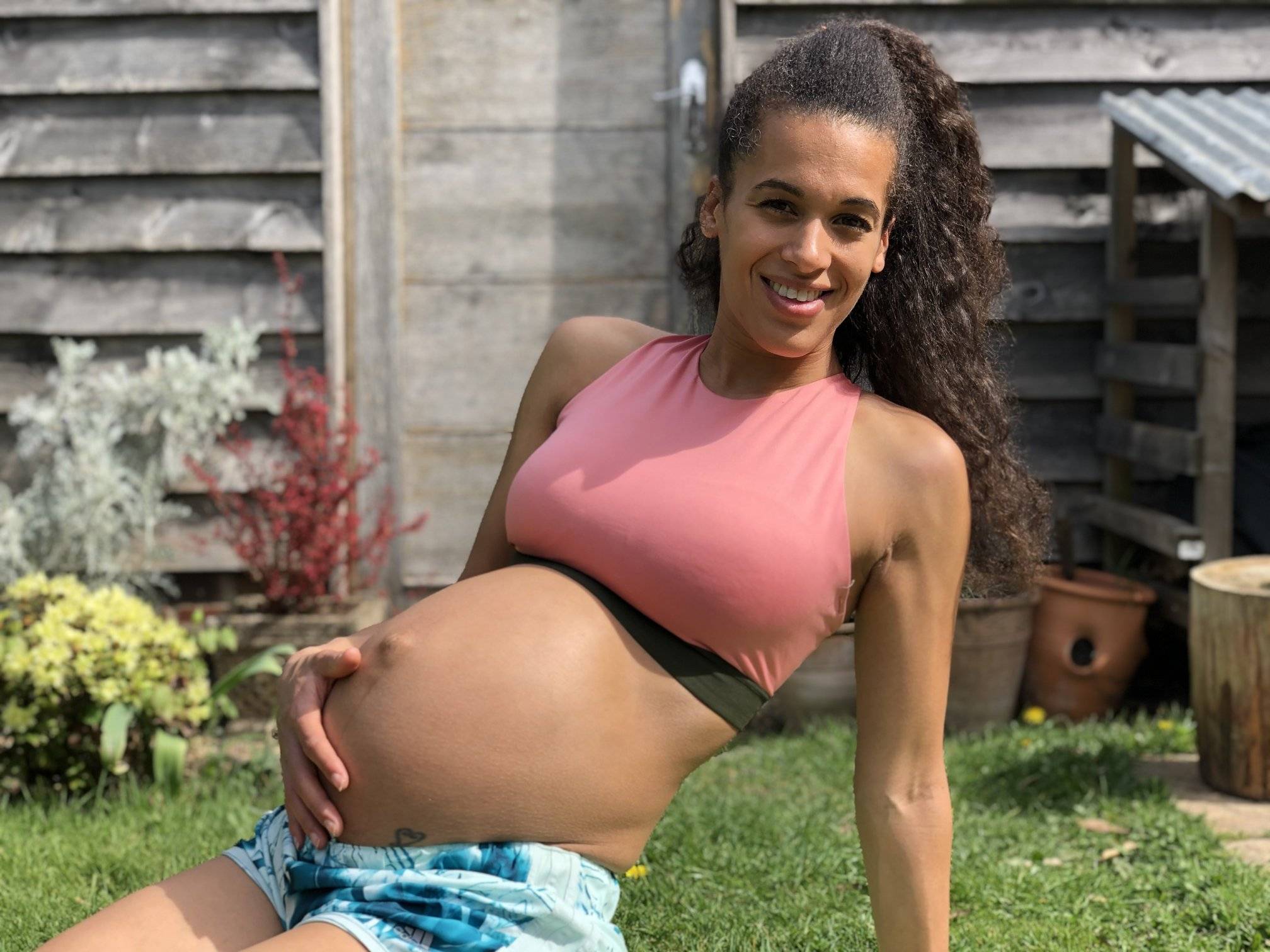 You Have Talked About How Important Fitness Has Been In Your Life, Especially For Your Mental Health. What Tips Do You Have For Mums To Fit Fitness Into Busy Family Life?
My first tip would be to go with the flow. It's important to enjoy exercise in order to make it sustainable and by forcing yourself to work out on days where you really need more rest, can make it seem like a chore which you want to avoid.
I also always encourage mums to get creative with their exercises. A workout does not need to include traditional moves such as press ups or burpees, I often exercise with my children or use every-day objects such as water bottles or cooking pots as weights.
For women who are prenatal or have recently had a baby, I would advise getting in touch with a pre and postnatal exercise specialist to discuss a recovery programme post-birth. This can include your GP or Midwife at your 6-8-week check.
Congratulations On Your pregnancy – How Are You Feeling And How Different Has It Been Having A Twin Pregnancy vs Your Singleton Pregnancies?
This twin pregnancy has been an incredible surprise and such a learning curve. More so then my previous pregnancies, I've found that this time I can feel very different on a day-to-day basis.
During pregnancy we should always be in touch with how we're feeling and listen to the signals our body will give us if we need more rest etc. This being a twin pregnancy and having two children already means that I am quite busy, and time can be tight for exercise and rest, however it is still possible.
I have had to modify my exercise more drastically then my singleton pregnancies too, however, there has still been a lot of activities I have enjoyed.
Expecting twins has been exciting but also daunting. As I mentioned to start, taking each day as it comes is important. Respecting that your body is working every moment to create and grow two humans. Rest is important and if needed it's ok to ask for help.

What Tips Would You Give Mums-To-Be On Taking Care Of Their Mental And Physical Health During Pregnancy?
There is nothing wrong with needing extra support. Particularly during the current climate, many mums have felt an increased pressure to 'cope alone' however there are some fantastic online support networks to help anyone needing additional encouragement.
For me, I have also found so much benefit from the natural world. Sitting outside in nature, going for a walk, or just signing off from social media for a period of time are all great ways to recuperate and relax.
Exercise is also a great coping strategy. Known to boost levels of endorphins in our system (the happy hormone), keeping active is known to reduce stress and boost your mood. That can be anything from a short walk to a 10/20-minute stretch or circuit session in your garden or living room.
Most importantly, take each day as it comes. Let go of expectations on yourself. Have respect for what your body is achieving every moment during pregnancy and remember that rest is just as important as keeping active
The StrongLikeMum podcast is in partnership with Pregnacare, and available on all major podcast providers, including Apple Podcasts.
You can follow Shakira Akabusi on Instagram, for daily tips, inspiration and workout routines. Make sure you're also following our Pregnacare Official feed too.