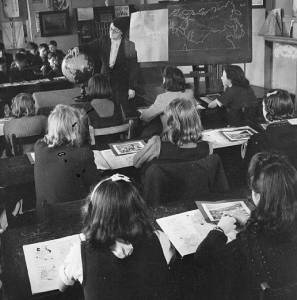 Introducing our new theme on TalkMum...school, childcare and playgroups
Pay attention at the back! September is traditionally the month of back-to-school, where children across the land head into the classroom for the start of the new year. This month we're taking a look at starting out in education, with hints and tips about making it as easy as ABC, as well as exploring different non-uniform options such as the increasingly popular option of home schooling.
What were our blogger's favourite things about school? We'll be finding out.
For those with pre school-age children, we'll also investigate the different sorts of childcare available. Nannies, nursery, childminders, and even relatives and grandparents - how do you pick what's right right for you and your child? And what about waiting lists, separation anxiety, and tips for easing you both in to the new routine?
We'll also be looking at playgroups and babygroups, and different organised - or not so organised! - ways to keep your younger children entertained. How do you pick a playgroup, and - more importantly - how difficult is it to meet and make friends with like-minded mums?
We have lots of brilliant blog posts planned, so make sure you come back throughout the month.