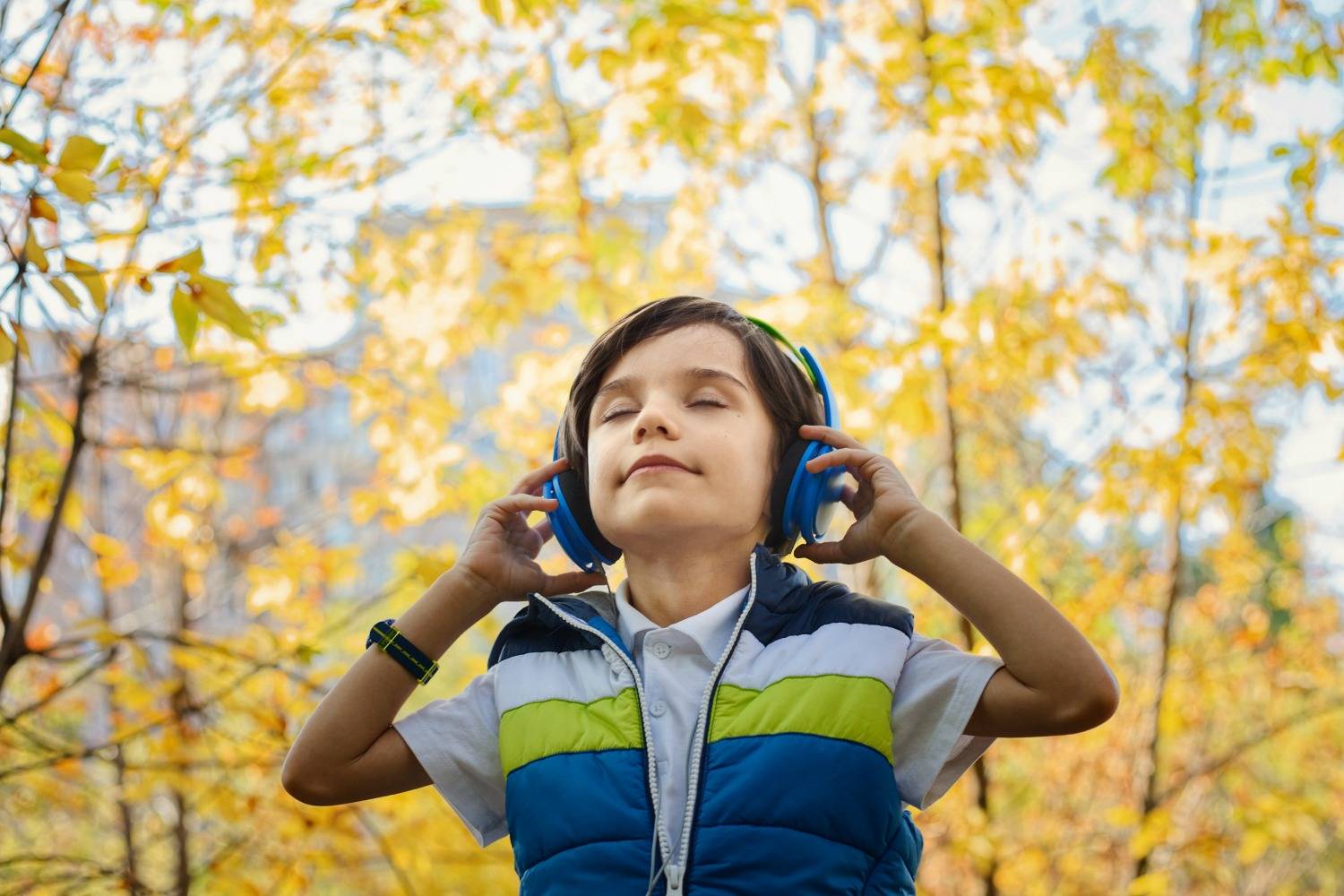 We round-up the best relaxation and mindfulness apps and podcasts for children
Starting school is a busy time, and for lots of children - and parents!- it can be exhausting. It's not uncommon for your child to suffer from the after-school blues once home, where they release all their pent-up energy and feelings after a day of sitting still and following orders.
But how do you make this period less stressful all round, and give your children a good outlet to relax, recuperate and deal with their feelings?
This is where podcasts, apps and videos that cover meditation, relaxation and yoga can help. Whether it's unwinding from the day, stretching out the energy or making them calm so they can chat about their feelings, all of these can help your child wind down from their day.
Here are our favourite relaxation and mindfulness apps, postcasts and resources for children.
Calm:
A subscription-based app, Calm is an app designed to help you relax, with a range of guided meditations, sounds, music, stories and gentle exercises. Although lots of the content is suitable for all ages, there is a special section for kids and teens, with simpler guided meditations, sleep stories for a younger audience and also relaxation tips for exams. Find out more about the app here and there's also info about the special child-focused section.
Cosmic Kids Yoga:
A long-time favourite of ours here at TalkMum. Cosmic Kids Yoga is a free channel designed to help teach children yoga, relaxation and mindfulness. The yoga routines are perfectly pitched for children and follow the story lines of popular children's stories, ranging from Frozen through to Harry Potter. There are different type of activities for each age and stage, with even a high-energy routine for burning off all that extra energy.
Cosmic Kids - Peace Outs:
From the Cosmic Kids team, Peace Outs are short, guided audio meditations that help children learn different way to relax their body and mind. Often used in schools, Peace Outs are short, easy to follow and also fun, with really visual characters and scenarios. Find them here.
Headspace:
Another subscription-based app that's focused on mindfulness and relaxation, Headspace has specific content for children arranged into three different age ranges (5 and under, 6-8 and 9-12). There are five main themes for children to explore, including calm, focus, kindness, sleep and waking-up. More info is on the Headspace website.
CBeebies Radio:
The BBC children's channel has a wide range of audio clips and podcasts on CBeebies Radio featuring the presenters and popular characters such as Molly and Mack. While some of the clips are more energetic, there are also relaxing sounds and more thoughtful, slower content. Great for when you want to cut down on screen time, too. Listen to them online on BBC iPlayer.
Amazon Alexa - sleep sounds and white noise:
If your child finds it hard to zone out and go to sleep, it might help to play ambient sounds in the background during bedtime. Lots of parents use white noise apps while children are small as they mimic the muffled sounds of the womb, and this can still have a good affect on children (and also adults). In the Amazon Skills section on the Echo voice-activated speakers you can access a library of different sounds, from whale music to train noises and also and variety of different weather noises, from thunderstorms to rain on a tent.
Rain sounds on Spoitfy:
While you might think Spotify is just a music library, it also contains hundreds of clips of white noise and relaxing ambient sounds. There is an incredibly relaxing playlist of different rain sounds - who knew there were so many?
What are your favourite relaxation apps? Make sure you also read our post about mindfulness on the school run