With a bewildering array of baby products available, how do you know what's best to buy and what you should avoid? Here's product review guru Marissa from Little Rascal Reviews with a round-up of her recent recommendations.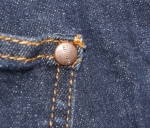 Blossom Mother And Child – Neo Maternity Jeggings (5/5 stars)
For those of you who might be fooled into thinking that maternity jeggings are solely the luxury of the pregnant among us, you'd be wrong. These are absolutely perfect for the lengthy post-partum months when your old jeans are still hanging in the wardrobe silently mocking you. Read the full review here.

Tommee Tippee Closer to Nature DECT Sound & Movement Baby Monitor (4 / 5 stars)
An effective, practical and high-quality product. Easy to use and reasonably priced. For anyone surveying the market for a monitor I would definitely recommend this one for its ease of use, really useful additional features and value for money. Read the full review here.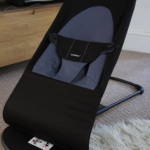 BABYBJÖRN Bouncer Balance Soft (5/5 stars)
Effortlessly stylish, whilst being easy to use, transport and clean. Place it on your 'Baby Esssentials' list! It's definitely not the cheapest on the market but as with all BABYBJÖRN products, you can be sure you're investing in a durable, high quality product that has longevity. Read the full review here.
What are the best baby products you're using at the moment? Let us know!
Having quit the City to spend days knee-deep in nappies & Weetabix, Marissa is mum to R (now 2) & give birth to baby No 2 in April 2013. Living in Surrey, she blogs at Little Rascal Reviews on products, life & toddlers!