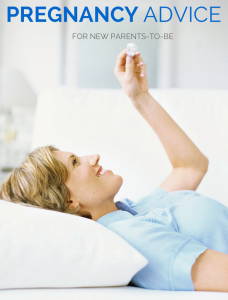 Just taken a positive pregnancy test, or found out some happy news? Congratulations! Read our pregnancy advice for new parents to be.
With the news this week that Kate Middleton, The Duchess of Cambridge, is expecting again, we've taken a look at the differences between first and second pregnancies. But what if it's your first baby? Here's our round-up of pregnancy advice for first-time parents:
Just taken a test but too early to tell anyone? Read Marissa's post on how to keep your early pregnancy a secret.
Do you have special circumstances that make you high-risk? Find out more about what it means and the implications from our Pregnacare in-house midwife.
It may be a few months away, but read our guide on how to survive the Christmas party season when pregnant (and the same applies to any event or big gathering).
Baby brain - so does it exist? You tell us. Read what some of our bloggers had to say.
If you're intrigued to know more about what labour is like, read our birth story round-up, with everything from an accidental home birth to an emergency c-section. And if you're interested in hypnobirthing, we've been looking into it.
Unsure what you're going to call your baby, or still in detailed discussion with your partner? Here's sometips on picking a baby name.
We also have advice on what to pack in your hospital bag, what to wear during labour, advice on pain relief, and tips on a sensible recovery from labour.
And looking forward, not sure about how you'll feed your baby? We ask our midwife for advice about breastfeeding.
Have you just found our that you're pregnant? Let us know how you're getting on!