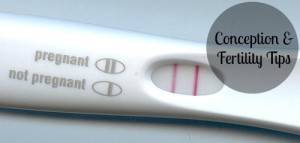 It all has to start somewhere... and our journey as parents doesn't always start smoothly. This month on TalkMum, we'll be exploring conception and fertility.
From that moment we decide we want to become parents to the moment we see the positive pregnancy test, there are lots of ups and downs to deal with. We'll be looking at how to prepare your body for conception, how to know when your fertile, old wives' tales surrounding conception and how our bloggers felt when they discovered a baby was on its way.
We'll also be exploring what it feels like to struggle to conceive and the options open to you, if that's something you're going through. It's National Fertility Awareness Week soon, so we'll be encouraging more people to talk about fertility issues. You can check out the work they do on their website.
Let us know if there's something specific that you'd like us to cover this month and don't forget you can check out some of the posts we've got on conception and fertility already, like the fertility apps that can help you and whether yoga can help you get pregnant.