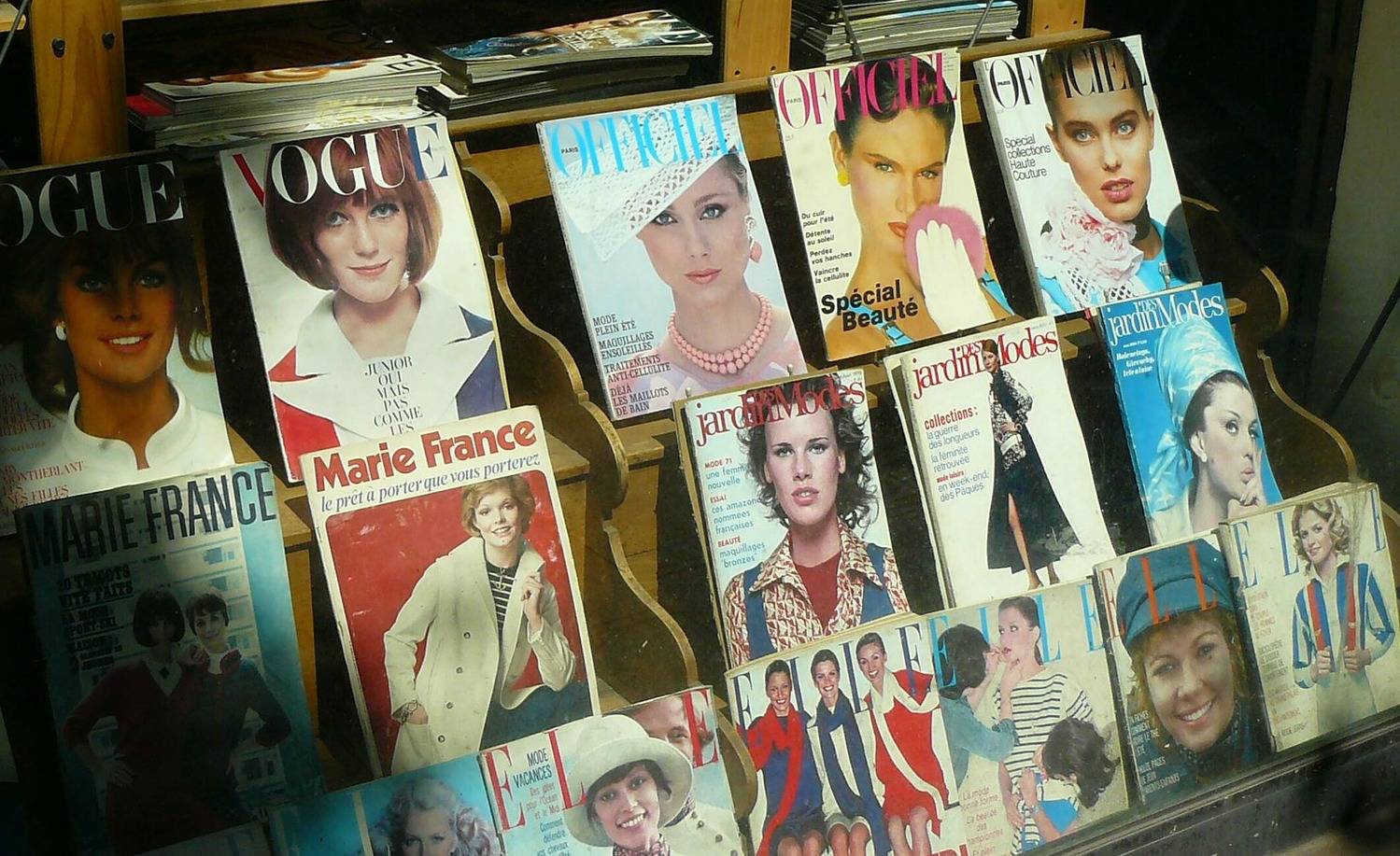 Back with a fashion-themed edition of our round-up of the best links for breastfeeding here's our September Night Feed Nine:
The Night Feed Nine is for parents who are up late, all hours of the night and too early in the morning. It's designed to keep you awake and entertained at those awkward hours when you're breastfeeding or trying to get little ones back to sleep with no luck.
This month we wanted to do something a little different. Tipping our hat to The September Edition - the iconic documentary about the production of Vogue USA's September edition of the magazine, traditionally the biggest of the year filled with all the new season style - here's a round-up of nine fashion-themed brilliant, entertaining and amusing posts from September to keep you up when you're awake:
In a suitably stylish spat, Vogue magazine editors have declared 'war' on fashion bloggers for accepting free clothes and trying to get photographed at each of the Fashion Weeks (the bloggers in return have replied telling them to 'get back to their Werthers Originals.' Ouch).
The BBC2 Absolutely Fashion: Inside British Vogue documentary is fascinating and worth a watch. Camera crews were allowed behind the scenes at the magazine for the first time ever, despite one very reluctant editor. Currently available on iPlayer.
And of course, the original documentary The September Issue is on Netflix.
If your forays into style are more limited to the school run, we have just the thing - seven outfits perfect for school run mums.
And if you're looking for tips on breastfeeding style, Molly from Mother's Always Right is your (wo)man - check out her post on an autumn breastfeeding outfit edit.
One of our favourite fashion bloggers is Kat Got the Cream - a must-read for stylish tips and lovely ideas for living.
A fantastic new book to read if you have small but style-conscious children, take a look at the V&A Fashion Mash-up book written by Isabelle O Carol and illustrated by Daisy Villenuve. It's a book that combines dress-up paper dolls, lots of stickers and style tips along with some fun Instagram backgrounds for everyone to play with. Hours of fun...what do you mean it's for children?!
And on a less-stylish (but still fun) theme, has having a child encouraged you to go back to studying? Check out this list of 13 unusual university courses, from the Simpsons and philosophy through to a course on wasting time on the Internet (which we don't think you need a qualification for to be a master). Also, David Beckham studies? Where can we sign up?
And things you'll know if your child is a REALLY early riser...sound familiar?
Happy night feeding! If you have a school-aged child too, read our back-to-school round-up with posts on everything from the roller coaster of starting school, what you *shouldn't* worry about and some top tips on the secrets of the school run.