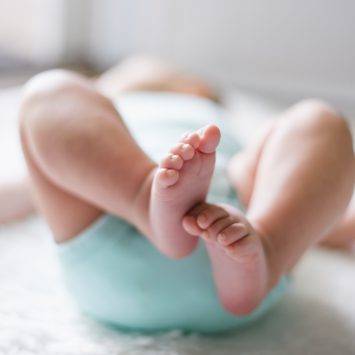 Oh baby! We're rounding up nine of our favourite links for our latest Night Feed Nine
Are you up on the night feed with your baby? You're not alone! To keep you company, here's our latest Night Feed Nine, a collection of nine things online that we liked this month themed around our pregnancy and baby month.
The biggest news this month was that Meghan Markle and Prince Harry announced they are having a baby, due in Spring 2019. We wrote about the best advice for parents-to-be, and if you want to copy her maternity style here's a round-up of the Duchess of Sussex's recent outfits.
For expectant mums like Meghan and Billie Piper, you can also read this list of seven of the best beauty buys for under £5 (we spy Pregnacare...)
Did you have a home birth, or would you consider it next time? Fiona at Watching you Grow is promoting Home Birth Awareness Week, to raise awareness of home births being a choice, and ones that come with many benefits. Here she talks about her ten favourite things about her home birth, including one-on-one care and her post-birth sandwich.
If you gave birth this month, congratulations! Here's six reasons why October babies are special.
And what time did you give birth? Here's why it's likely you gave birth at this time.
If you have an older child you're trying to entertain at the same time as a newborn, here are three great things for girls - and boys! - over on A Baby on Board.
Next week the clocks go back, which is something likely to strike dread and fear into the hearts of parents across the land. If you want to get a head start, here are some tips for preparing your child for the clock change. Best of luck!
And finally, if you're hosting a Halloween party, here's how to keep it healthy (and the special reasons people might have a teal pumpkin).
Make sure you also enter our competition to win a Summer Infant bath seat!