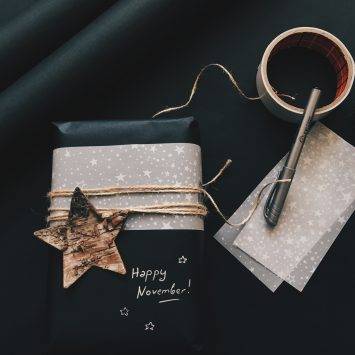 We're rounding up nine of our favourite links from November, for our latest Night Feed Nine
It's the season of mists and mellow fruitfulness...and this month autumn is well and truly upon us. Isn't it cold outside? To keep you cosy on those dark night feeds, here's our latest collection of nine November-themed links.
Starting with...this month we launched our TalkMum Book Club, and our first book was Happy Mum, Happy Baby by Giovanna Fletcher. Have you read it? We'd love to know what you think, and please get in touch if there's a book you would love us to feature.
Make sure you listen to Let's Talk Fertility, the new podcast from Izzy Judd, the musician, author and mum of two who is married to Strictly winner and McFly drummer Harry. In the first episode - which is sponsored by Pregnacare - she discusses her own journey to motherhood and the complicated emotions that surround fertility issues and having IVF (make sure you listen right to the end for a brilliant tip about Facebook). Listen here.
This month marked the annual Fertility Awareness Week, and we looked at the 40th anniversary of IVF and how it can help you have a baby. Metro Online has also had a fertility-themed month in November, with a different post each day. There's lots of interesting posts and perspectives on fertility and pregnancy; it's well worth checking out.
The brilliant Michelle Obama also opened up about her own fertility struggles, miscarriage and experiences with IVF. We can't wait to read her book.
It was also World Prematurity Day in November, and we looked at the story of a dad's perspective of NICU thanks to Bliss.
For everyone who's breastfeeding, make sure you read our guest post by Lisa Oxenham from Marie Claire about how to supercharge your breastmilk
And if you're breastfeeding a toddler, then this post might sound ever-so-familiar. Robyn Wilder writes in The Pool about the pros and cons of feeding beyond the baby days.
Want to win a Summer Infant 4 in 1 SuperSeat? Enter our brand new competition...
And finally, what's the perfect age gap between babies? New scientific research suggests women should wait a year between pregnancies.
We'll be back soon with another Night Feed Nine round-up, but make sure you check out our weekly posts. And get in touch if there's something you've loved that you'd like us to feature