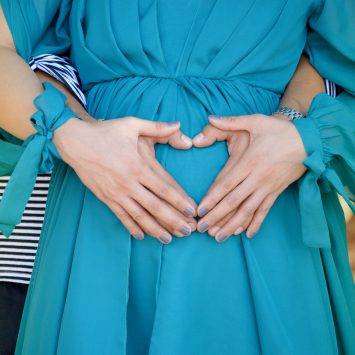 Welcome to the latest instalment of our Night Feed Nine, designed to keep you company in the small hours when you're feeding the baby
For the past few weeks on TalkMum we've been discussing motherhood, so we're wrapping up the month with a motherhood-themed Night Feed Nine.
Here are nine posts, links and podcasts about and for mums. Make sure you bookmark this for later on this evening:
Firstly, feeling worn out and there's still a week of Easter holidays left? Read the knackered mum's guide to entertaining your children from Emma Brummy Mummy of Two.
You spend all of your time and attention on the baby when you have a newborn, but how easy is it to look after yourself? That's the subject of the latest Not Another Mummy Podcast, where Alison Perry speaks to Steph Douglas, mum of three and owner of gift company Don't Buy Her Flowers.
If you have small children, it's likely you also won't get getting much sleep. So here are seven things that will probably be very familiar – things you'll get if your baby is a bad sleeper by Katie from Enchanting Blog.
If you're struggling for things to do this holiday, here are six suggestions for Easter activities both indoor and outdoor, to cover rain and shine.
We also have a round-up of Easter-themed crafts to banish the rainy day blues.
How harsh on you on yourself as a parent when things don't always go to plan? We love this post from Adele at Beautiful Tribe on things to remember when your own emotions overboil.
Congratulations to TalkMum favourite Charlotte Taylor, who recently gave birth to her beautiful baby boy. Make sure you catch-up on her emotional birth videos as well as her three week update.
Did you tell anyone about your pregnancy in the first three months, or did you keep it to yourself? Read this thoughtful analysis of why we might feel less alone in early pregnancy if we talk about it more.
And finally, make sure you enter our competition to win a Summer Infant Slumber Buddy of your choice.