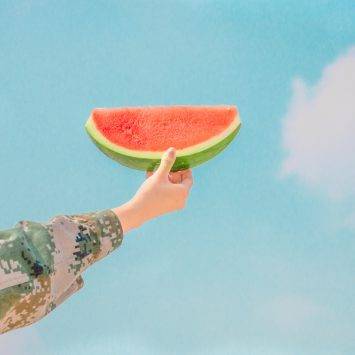 Here's our latest Night Feed Nine, with a round-up of our favourite posts, links and stories from June
Welcome to our latest TalkMum Night Feed Nine. I'm sure we're not alone in thinking, how is it nearly June already; where did the month go?
The TalkMum Night Feed Nine is a collection of nine links to keep you occupied during the night feeds. If you've had a baby you're likely to have missed most of the month in a blur of babygros and patterned muslins. So let us catch you up.
It was Out and About month on the blog. The weather is finally hotting up and if you're keen to head out with the baby, we have some tips on using public transport with a pram. Don't let it stop you going places!
If you have older children too and are keen to keep them occupied and take them on some fun days out with the baby in tow, read up on our favourite museums and outdoor activities.
We also had some tips on child safety in the house and how to prevent and treat sunburn in children - one to read ahead of this weekend's scorching weather.
The end of June sees Glastonbury Festival - is anyone going? Or will you be watching from the comfort of your sofa? Either way, make sure you read this fascinating account of one woman who actually gave birth there: Experience: I gave birth at Glastonbury Festival
Did you know pregnant women's 'safety bubble' expands during pregnancy, in an attempt to keep your unborn child safe? That's according to a new scientific study.
If you're pregnant or have just had a baby, make sure you're following Stacy Soloman's Instagram for lots of cute baby photos, but also regular updates on the ups, downs and realities of life with a newborn. We love it.
Make sure you also enter our competitions to win a Wellman Grooming bundle and Pregnacare Breast-feeding!