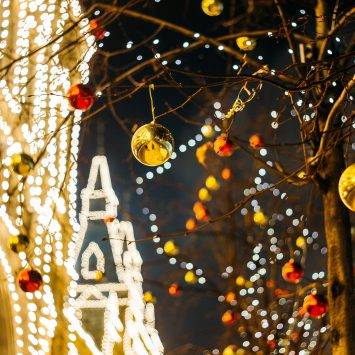 We're back with our final Night Feed Nine of the year - and this time, it's Christmas
Designed with all the new - and not-so-new - parents in mind, the TalkMum Night Feed Nine is a collection of nine links to keep you awake and entertained on the night feed. We know the early hours can be lonely and it can be hard to stay awake when you're up and feeding almost every hour. So the Night Feed Nine will give you something to read when you've exhausted everything on Instagram and no-one's chatting on Twitter.
We have a festive theme this month, so first off...
If you have older children as well as a baby, you might be looking for festive-themed things for them to make, see and do. Read our festive activity round-up here.
And if you need 40 minutes peace to wrap presents, have they seen CBeebies Thumbelina yet? Read a review over on A Baby on Board...warning, you'll be singing the songs for the rest of the year.
We also talked this month about the heartwarming story of Kizzy and Sally, who had a bumpy journey to having a baby which didn't stop when Isla was born early. Over 8,000 premature and sick babies will spend Christmas in hospital this year - help support charity Bliss and the work they do to help families.
Have you seen this news report? Gently stroking babies may provide pain relief, according to scientists.
If you've been touched - like many others - by issues relating to fertility, have you listened to Izzy Judd's podcast, Let's Talk Fertility? It's sponsored by Pregnacare and there are several new episodes, where she talks to presenter Alex Jones, Gabby Logan and fertility expert Emma Cannon. We'd love to know what you think.
We also went along to the recording of Giovanna Fletcher's podcast, where she spoke to the inspiring Katie Piper. The recording of Happy Mum, Happy Baby is now live to watch and download.
Have you been watching many Christmas films? A recent poll has revealed the nation's favourite - the answer might surprise you.
And here's a round-up of the best children's TV on over the Christmas break (we know, it's for adults too).
And finally, if you're expecting a baby, read our tips for surviving the Christmas party season when you're pregnant! Have a wonderful time