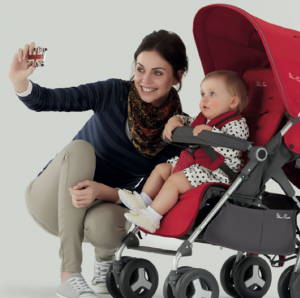 Have you heard about the brand new Silver Cross Reflex pram? Want to know more? Well read on…
We were lucky to be given a sneak peak today of the new pram from Silver Cross, the Reflex. So, what did we think?
The newest member of the Silver Cross pram family, the Reflex is suitable from birth to toddler.
It combines all the features of a travel system and pram into a traditional umbrella-fold pushchair (and it can also convert to fit a car seat).
As well as being lightweight with a compact fold, the Reflex also has several innovative features. It's a forward facing pram, but when converted for use with a newborn (using the separate kit) it can be parent-facing - unusual for a pram of this type, and something we'd consider essential, so this gets a big thumbs up.
Safety is a huge focus - as with all Silver Cross products - and the Reflex has an LED light system for when you're out and about after dark (lets face it, that's likely to happen at some point in the British winter).
As well as a seat liner, raincover and car seat adapters, the cost includes an extendable hood that offers a SPF of 50+, which might be useful in the British summer, who knows? Fingers crossed.
The pram will be available in seven different colours; we love the purple.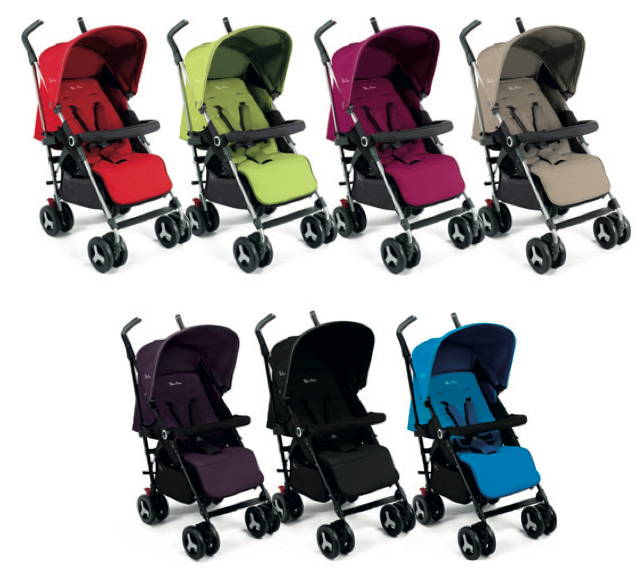 Celebrating the brand's heritage is key for Silver Cross - makers of pushchairs and prams used by royalty throughout the ages - and as we found at the Silver Cross Wayfarer launch last year, it's so lovely to see the warmth and enthusiasm that is felt for the new product by everyone who works there.
The Reflex will retail at £250 (with an additional £75 for the newborn set). Considering this is a pram that will take you from newborn to walking, with no need for a separate travel system or umbrella fold at a later date, this sounds like incredibly good value to us. It looks good and is definitely one to check out.
It will be available from March, from www.silvercrossbaby.com
What do you think of the new Silver Cross Reflex? Leave a comment and let us know.
Gillian blogs over at A Baby on Board about London life as a new mum, covering everything from baby clothes to breastfeeding. She lives with her one year old daughter Eliza and husband Alex in south London