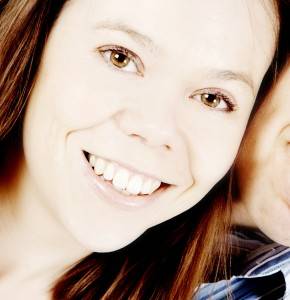 The final post in our Motherhood Month is from TalkMum Nat, who is a freelance journalist, blogger, social media consultant and mum to two boys. Here's Nat on her life as a mum, and some advice for new parents:
I know that there was a B.C. (Before Children) time in life, and I have to say I cling to those memories from time to time. There are photos, laughs and tears to prove we lived for years as a couple without kids, but sometimes I can barely remember those times and forget it was just us.
Some things, like lack of sleep, temper tantrums, bugs and crippling pain from standing on Lego were expected, but other elements took me surprise. If you manage to drink a cold cup of coffee you are doing well, having a wee on your own is unusual and sitting down for longer than it takes to complete a puzzle is rare!
The thing is there are a lot of myths about becoming a parent and the biggest is that it will be a time of idyllic happiness. Well it is sort of, but the reality is that at times it can be a challenge, it is hard work and not everyone finds it easy to adapt to a new way of life however much they wanted a baby.
The thing is not to beat yourself up about how you feel. If you are down, then see your GP incase you have post natal depression and don't suffer alone. There is huge pressure to be the perfect mummy who looks great, is back in skinny jeans, has a baby that sleeps through the nigh ASAP, has the perfect relationship and is still climbing the corporate ladder in a pencil skirt and heels.
That isn't reality and below are a few tips I hope will stop others feeling like I did are:
It is OK to ask for help!
It is actually more than ok and really important that you take all offers from friends and family who offer to muck in. As well as your partner, there tend to be plenty of people who can do more than just coo over your baby. In the first few weeks don't hesitate to limit house guests to those you know will be ready to put the kettle on and pick up a duster, rather than those who will perch on the sofa waiting to be handed a steaming cuppa.
Consider what is important?
Whether you are on your first, second or fifth child, the arrival of a new baby will always require you to rethink your priorities. As far as the household is concerned, being a good parent has nothing to do with keeping your house spotless and everything to do with providing a loving, happy place to be. Before kids we had a 'show' flat in London but I had to realise that with two small boys, a messy husband and a cat, perfection was a waste of time and energy. If you want to have some down time and stay remotely sane, relax your standards a little, try not to be controlling and demanding and as long as it is clean, the trains can be picked up another time.
Work and baby?
If you're planning to go back to work try not to feel the pressure of being a 'supermum'. It is really important for everyone that you find the right balance for your career and your family. It has taken me nearly six years to get it right and I still have to reign things in every now and again.
It is also ok to change your mind, nothing is set in stone. Only you know what will work out for you, financially and emotionally, so maybe a career change, part time job or being a stay at home mum will work for – give it a go, what's the worst that can happen?
Be true to yourself
Yes you have a baby to look after but who is looking after you? Get rest if you can, try and take some exercise, fresh air is great for calming you down and if you can have a little time on your own it will allow you to regroup and feel human again.
I did make some new 'baby' friends but I also have lots of old friends that I still see to remind me I am Natalie and not just mummy. I admit that I missed my old life but the more I adjusted to life with children rather than one with a high flying career, Jimmy Choo heels and lots of, the more content and I confident I have become.
I know I am lucky to have two beautiful boys but I also know that I need more in my life than nursery rhymes and rice cakes to make me happy. We have a lovely time as a family, do lots of great stuff, cuddles and kisses are really important but I have tried to keep a little bit of the old Natalie to create a happy, new mummy Natalie and you know, I think I am pretty much there and wouldn't swap my babies for anything.
Natalie has just launched a new business, Just Because I Write and you can read her blog, Just Because I Love – about all the things she loves in life.