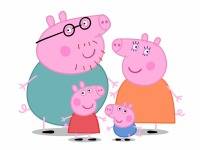 TalkMum blogger Emma from Brummy Mummy of 2 says whatever choice you make about work, as a mum, it's not easy...
When you have a child you also have the joy of maternity leave. You can spend a leisurely morning popping to the local baby club. Or maybe even watching a bit of Made in Chelsea whilst your little one takes a nap. And more often than not you can squeeze in an afternoon gossip with another mum around the corner. Life is sweet. Then? About four weeks before your maternity pay dries up you start to think about the dreaded 'W' word. Work.
It may be that you have decided to go back to work full time. Which means that every single moment during that last month becomes bittersweet. Each episode of Peppa Pig makes you think "Oh this could be the last time I watch Peppa. Sob." (I promise you this. It won't be. Worse luck). Your heart drops whenever you think about leaving your child with someone else. Nights are spent having a little cry.
Or maybe you are going to be part time. This time your worry could be involving money or perhaps stepping down from your career path. Or you could be embarking on the journey of being a stay at home mum. And you are wondering what they heck you are going to do in charge of a small person, five days a week.
I have been all of the above. I went back to work full time after having my first child. I used to weep as I dropped her off at nursery and, more often than not, I spent my working day in a bit of a daze. After I had my son, I had a full year off being in charge of a toddler and a baby. It was hardcore and I longed to get dressed in real clothes and talk to other humans. About something other than whether they have pooed in the potty.
Now? I am part time. I work two days a week in a school. It is what fits best for my family. But I have had to drop my Head of Department responsibility. I have found it hard to find my place back in the team. I am a ghost in the staffroom who misses out on important work initiatives and more importantly? Gossip.
As you can see? Whatever choice you make about work post having a baby, it is tough. Becoming a parent changes you forever. Your priorities shift and what becomes important is not always sticking to deadlines or rising the ranks. Any working decision seems to come with a piece of guilt. It doesn't just have to be that you feel like you are deserting your child, it may even be the case that you can't wait to leave them to get back to what you enjoy.
As mothers, we need to embrace that we are doing what is right for us. We are making our post-baby working decisions on what sits well within our family. If you need the money? You work. If forking out for childcare is counterproductive? You don't. Your little one will benefit from whatever decision you make. So let's try and be a bit kinder to ourselves and not beat ourselves up. It's OK to have a little cry but when you pick your little one up from nursery and they scream with glee, or if you teach your child their ABCs at home and you feel proud. It totally makes it all worth it. Take it from someone who knows.