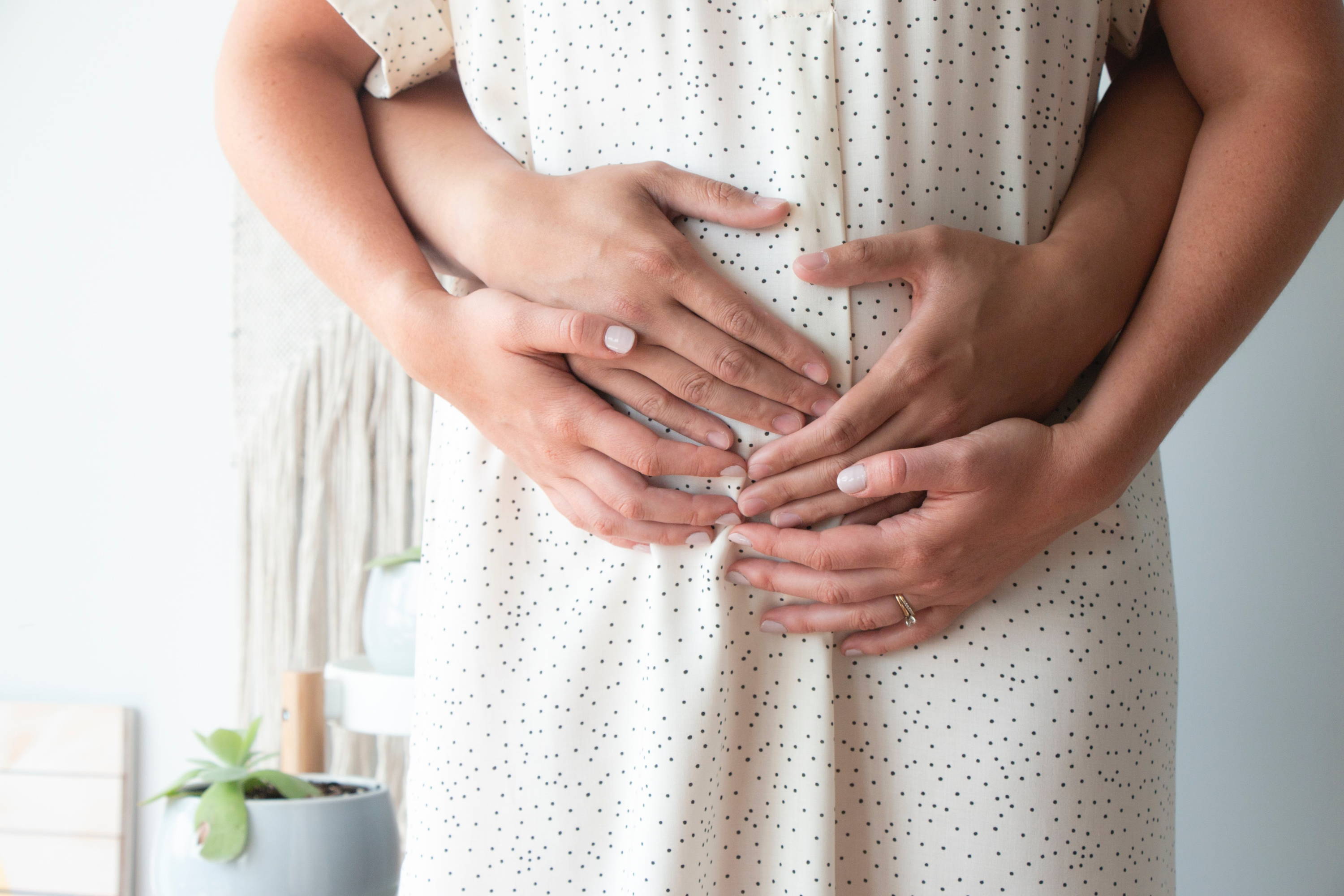 So you're into the fifth month of pregnancy - what will happen to your baby and your body? Read the latest instalment in our month-by-month guide to pregnancy
If you're five months pregnant, you might be wondering what you can expect to happen to your body and growing baby during the next few weeks.
Month five of pregnancy means you're neatly nestled in the second trimester. You've had all the initial appointments and your first pregnancy scan,  and are probably eagerly awaiting your next pregnancy scan. By now, you might be developing a little bit of a baby bump…and what's that feeling? Is it what you think it is?!
For more information on month five of pregnancy, make sure you read on.
Month Five Of Pregnancy...
Month Five Of Pregnancy - Pregnancy Symptoms
While you should be feeling a lot less sick this month, you might still have some of the more  unusual pregnancy symptoms - dry nose? Strange dreams? Yep, and yep. This month you're likely to have a bigger bump and the start of butterfly-like flutterings (see below). You may also have some round ligament stretching aches too.
Month Five Of Pregnancy - Developments And Changes
Just like you, the baby is growing this month, so you'll probably start to see the first signs of a baby bump if you haven't earlier. You may also feel the first flutterings of baby movement - although don't be alarmed if you don't, or you're not sure, it can be different for everyone. Speak to your midwife if you are worried.
Month Five Of Pregnancy - Appointments
Your next pregnancy scan will usually happen at 20 weeks (or 22 weeks in some hospitals). This is a chance for the sonographer to check up on your baby, your womb, take lots of measurements to check on growth and development. Oh, and there is the small matter of finding out what sex they are (that is, if you want to know!).
You're likely to also have midwife appointments this month, where you may be able to listen to the heartbeat.
What To Do In Month Five Of Pregnancy
Decide if you want to find out the sex of your baby. You might want to wait, or you might have been squinting at your 12 week scan picture trying to make out well, anything identifying at all. Either way, if the baby is in the right position you may well be able to find out at your 20 weeks scan.

Invest in comfortable, stretchy clothes or maternity trousers to accommodate your growing bump.

Carry on taking your pregnancy vitamins (more information in our post on why you should take a

combined pregnancy supplement

and for longer than 12 weeks)

If you're already managing some

pregnancy exercise

, have you thought about pregnancy yoga? All well as being a great way to relax and keep your body flexible and energised, it's a good way of meeting other mums-to-be.
If you're in month five of pregnancy, make sure you also read our midwife's advice on pregnancy diet and exercise...