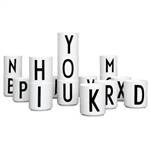 Looking for some Mother's Day gift inspiration for a mother in your life?
Mother's Day is fast approaching (this year it's on Sunday March 6th - take note!).
It's a great opportunity to celebrate the wonderful women in your life. And what better way than a card and a thoughtful, hand-picked gift?
If you're looking for some inspiration then here's a round-up of our favourite pampering and present ideas for all the mothers and mums-to-be in your life (or why not buy a present for yourself?):