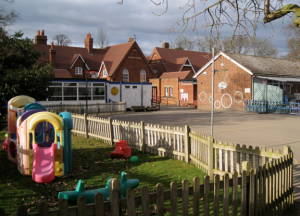 It's a time of change and new beginnings, and it's no different here on TalkMum. Editor Gillian, whose pregnancy we've been following with her pregnancy diary, is very close to giving birth (good luck Gill!) and we've been focusing on early year's education, nursery and playgroups. So whether your little ones have just started school or you've been trying to settle them into nursery, we've had plenty posts to help you.
Fran from The Parent Social talked about when her eldest daughter started school and shared some valuable tips. If you think school isn't the right option for your child, read our interview with Jax from Making It Up, who's a bit of an expert in home education.
We looked at choosing the right kind of childcare for your family - with so many options, how do you know what will suit you? And if you decide to opt for a childminder, choosing the right one is vital. Meanwhile, Gill gave some brilliant advice on beating the nursery blues - that settling in period can be incredibly tough, after all.
If your baby is still young, play groups can be a great weekday activity. Rachel from The Little Pip has lots of tips on finding the best one for you - and meeting other mums when you're there.
What was the best and worst thing about school for you? Our TalkMum bloggers shared their highs and lows. Buying a new pencil case and cross country running both feature (can you guess which is a high and which is a low?!)
Big thanks to our TalkMum bloggers for all their posts and insight this month!