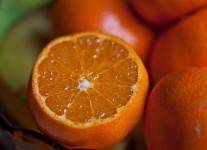 March was food month, here's what we learned...
Food, food, glorious food! If you're anything like us, you think about it a lot. And never more so than when we're pregnant or a new mum!
Right at the start, when we find out that we're pregnant, one of the first things we worry about is what can we eat and what do we have to avoid. We looked at things you should eat lots of and had a reminder from blogger Fran on the things we should avoid.
As a new mum, breastfeeding our baby is on the top of many a mum's mind but what if your baby has allergies? We heard from blogger Eilidh whose daughter has allergies means she had to change her diet while she breastfed. We also heard from Katrina, who suffers from Coeliac Disease, on what it's like as a busy mum to avoid all things gluten.
Then we looked at weaning - from amazing products that make life easier to tips on doing it successfully. We also had a post from blogger Emma on staying calm and doing it your own way. Plus we launched our amazing Beaba Babycook Duo giveaway and blogger Laura got something off her chest about mums and her food choices!
Also this month, during Safer Sleep Week, we looked at what you should be doing to avoid Sudden Infant Death Syndrome and we celebrated Mother's Day.
Have you had a good month? Here's to an even better April...