Pregnant Kim Kardashian has been in the news this week, talking about wanting to eat her placenta after she gives birth in July. She's said to be intrigued by the potential health benefits. Mad Men actress January Jones ate hers following the birth of her son, and Holly Willoughby also admitted that she might try it if she has another baby. So is it the latest Hollywood fad, or is there some serious science behind it?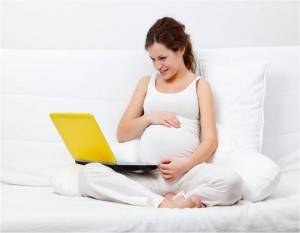 On first hearing about the idea, it does seem slightly icky - but bear with us. The placenta is rich in iron, minerals and hormones, and it's said that it might help with healing, mood, and energy levels in new mothers after birth. It's usually freeze-dried or made into capsules.
But what's it actually like to eat your own placenta? Here's Lesley from South London, who ate hers. She's mum to baby L, 16 months:
"I was intrigued by the idea of placenta encapsulation when I first heard about it during pregnancy, and the more I read about it the more I became convinced about the health benefits. My friend put me in touch with a lady who offers the service, and she came to the hospital after the baby was born to pick up my placenta.
It still seems pretty rare for women to do this; even though I gave birth in one of the busiest hospitals in the country, it was clearly an unusual occurrence. It took the midwives a while to locate mine and there were some raised eyebrows!
I ate some raw the day after I gave birth; you take it with orange juice to aid the iron absorption. As it's cut into tiny pieces and you swallow it whole you don't actually taste it, thankfully! The rest was made into tablets which I took for three months after.
And did it make me feel better? I had a fairly traumatic birth and lost so much blood I needed a transfusion, so I'm not sure it helped initially. However, I felt great for months after, much better than most of my new mum friends did. I'd definitely do it again."
Would you consider eating your own placenta...or does the idea turn your stomach? Let us know!
Top facts about your placenta:
The placenta is the vital lifeline between you and your baby, and passes oxygen and food over from you during pregnancy
It protects the baby from bacteria and also passes on valuable antibodies during the final trimester
An average placenta weighs about 1.5lb
Kings College Hospital in London allows you to donate yours for medical reseach; valuable blood and stem cells are harvested from it and used to help people with life-threatening blood disorders - find out more here
Here's a step-by-step guide to making your own placenta capsules (warning: don't look at this if you're eating!)
And if you're hungry to know more, here's some ideas for placenta recipes
Gillian blogs over at A Baby on Board about London life as a new mum, covering everything from baby clothes to breastfeeding.
She lives with her one year old daughter Eliza and husband Alex in south London