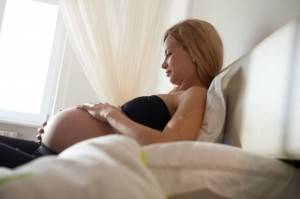 June on TalkMum has been about all the weird and wonderful things that you never expect when you're expecting. We've been talking about pregnancy; the best friend's guide.
To start the month, our bloggers answered the question: what the earliest sign that you were pregnant?
Anna wrote about strange pregnancy symtoms, which I'm sure most people who lost a even tiny bit of their mind due to hormones can sympathise with. Just don't mention the Granny Decaf Latte...
Did you suffer from morning sickness? Here's new TalkMum blogger Chloe on how she dealt with the condition when she was expecting her son.
Marissa wrote about the agonies and indignities of the late stages of pregnancy.
Pregnancy can be a time of joy, but it can also bring fears and anxieties, as Fran found during her two - very different - pregnancies.
Our resident pregnancy blogger Kiran wrote about feeling impatient at 32 weeks pregnant, and relaxed and calm at 36 weeks pregnant.
If you're unsure about exercise during pregnancy, read our guest post from Kathy, founder of Ready Steady Mums.
Here's what everyone's been talking about elsewhere online:
July is birth month on TalkMum, so make sure you come back soon for more posts and updates.