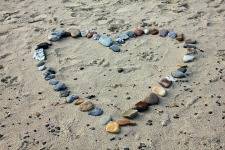 It's a brand new month on TalkMum and we have so much fun in store...
The sun is (nearly) making an appearance and any parents with school-age kids are entering the last stretch before the summer break, which means one thing: planning lots of fun days out and maybe even a holiday.
This month on TalkMum, we'll be looking at everything from inspiration for different days out with your little ones to cheap ways to entertain your tots this summer. We'll also bring you loads of tips on travelling with babies and great ideas for family holidays.
Plus, we'll be sharing expert advice on flying when your pregnant - when is it safe to fly and what precautions can you take to ensure the safety of your baby? We know how stressful it can be to get ready for your first family holidays, so we'll have some tips on great things to pack - we guarantee they'll make your trip a lot easier.
It's all coming, this month on TalkMum!
Check out fun activities for your toddler this summer and ideas for children's birthday parties.