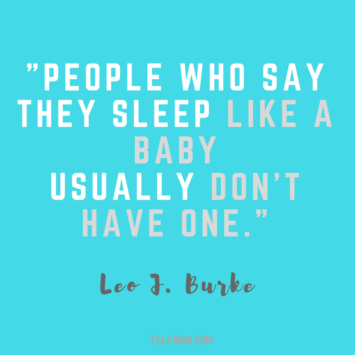 Stop stifling a yawn at the back there; welcome to Sleep Month
SLEEP. It's one of the big topics of pregnancy and motherhood, and for good reason. Sleep is something we spend an average of 229,961 hours doing, in our life, and it's something you don't fully appreciate until you're no longer getting eight hours undisturbed and have kissed goodbye to your blissful pre-baby lie-ins.
Whether you're pregnant or a new mum, or a not-so-new mum, sleep seems to dominate the parenting conversations. So this month, on TalkMum, we'll be talking about sleep.
Starting off with where it all has the potential to go wrong, we'll look at sleep in pregnancy. Why is it a struggle and how can we get a good night in before the baby arrives? We'll be looking at sleep in pregnancy - why do we struggle to sleep.
Surviving those early new baby days on the tiny amount of sleep we get is so hard - we'll be offering tips on getting through each day and also asking bloggers about the most ridiculous thing they've done due to sleep deprivation (cereal in the fridge? You're not alone).
Make sure you also enter our competition to win Baby Show tickets and catch-up with all our posts from School Month