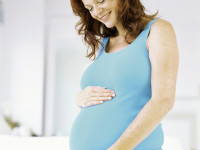 We're talking all things pregnancy this month...
If like TalkMum blogger Charlotte you're just starting your TTC journey, or, like our secret pregnancy blogger - who IS she? - you're already pregnant, then this is the month for you.
We'll be chatting all things pregnancy, from the very early days and the 'am I? Could I be...?' signs through to the things that no-one ever tells you (crying in the supermarket, anyone?) to all the highs and lows on the pregnancy roller-coaster. So stay tuned for tips, hints and insight from people who've been there and had the morning sickness.
This month we also bid a fond farewell to TalkMum editor Alison from Not Another Mummy Blog as after documenting her pregnancy last year, Gill from A Baby on Board returns as a mum of two.
Before we take a pregnant pause throughout October, make sure you catch-up with all the posts from our school and nursery monthand look at Katie from Mummy, Daddy and Me's latest video on happy c-section births.
Are you pregnant? We'd love to hear from you if you are - let us know what you'd like to read about this month.