If, like the Duchess of Cambridge, you've just had a baby, you may be wondering how long it will take for you to feel like yourself again. Firstly - congratulations! And secondly, here's Kathryn, editor of The Baby Website,on her tried and tested tips for a slow and sensible recovery from childbirth.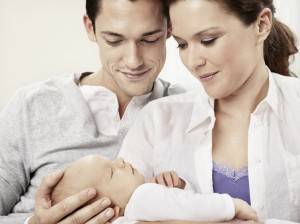 Right, so you've sailed through 9 months of pregnancy, a quick text-book labour and an easy birth and now you're at home with that gorgeous little baby of yours ....
(Alternatively...)
Right, so you've puked your way through 9 months of morning/afternoon/night sickness, SPD, swollen cankles, stress incontinence.... the works. Then your red-faced wailing baby was born after a seriously horrific 24 hours labour and traumatic delivery...
Whichever one you are, once you leave hospital, you'll find it's all pretty much forgotten about as you contend with looking after your adorable little bundle of newbornness. It's really important though that you don't neglect yourself in your quest to becoming 'the world's best mum'.
Your body has spent 40 weeks nurturing your baby and now you really do need to spend some time recovering while your body reverses the changes of the past 9 months. To be honest, all your baby needs is to be kept, fed, warm and comfortable. And what you mustn't forget is that you need all these things too plus lots and lots of rest.
Sleep when baby sleeps!

Accept ALL the help you are offered.

Ask for help when you need it.

Sleep when baby sleeps!

Do NOT run around like a 'Mad Thing' doing the washing, ironing, cooking and cleaning when baby dozes off.

Sleep when baby sleeps!

Have a week of 'Pyjama Days' after the birth. Who cares if you don't get dressed?! Baby certainly doesn't.

Put your feet up at every opportunity. Once the baby is mobile, that's it for next 18 years plus!

Once you're home from hospital, say NO to visitors for the first week at least. Obviously Granny and Grandad on both sides are the exception but feel free to tell them too when you want them to go. If it's easier prepare them in advance well before the birth so you don't feel 'bad' about it.

Sleep when baby sleeps!
In today's society where celebrity mums start thinking about their post-natal diets before they even get pregnant, where magazines post photos of super models looking lithe and gorgeous in their size 6 jeans a week after the birth, new mums can feel under a huge amount of pressure. We see these women and forget all the help they have behind the scenes. Forget all the nonsense you read in magazines. Put all those ridiculous images of Stepford Wife Perfection out of your head. This is your time, your family, your baby, your life. Enjoy this special time and don't stress about unimportant things!
In a nutshell, don't try to be SuperWoman. Accept that you will feel exhausted and that your emotions will be all over the place. Listen to your body and take things slowly ..... and whatever else you do/don't do .... SLEEP WHEN BABY SLEEPS !
Did you sleep when your baby slept? What would be your number one tip for recovering from the birth?
Kathryn Crawford, Editor of TheBabyWebsite.com http://www.thebabywebsite.com
Photo thanks to Medela UK