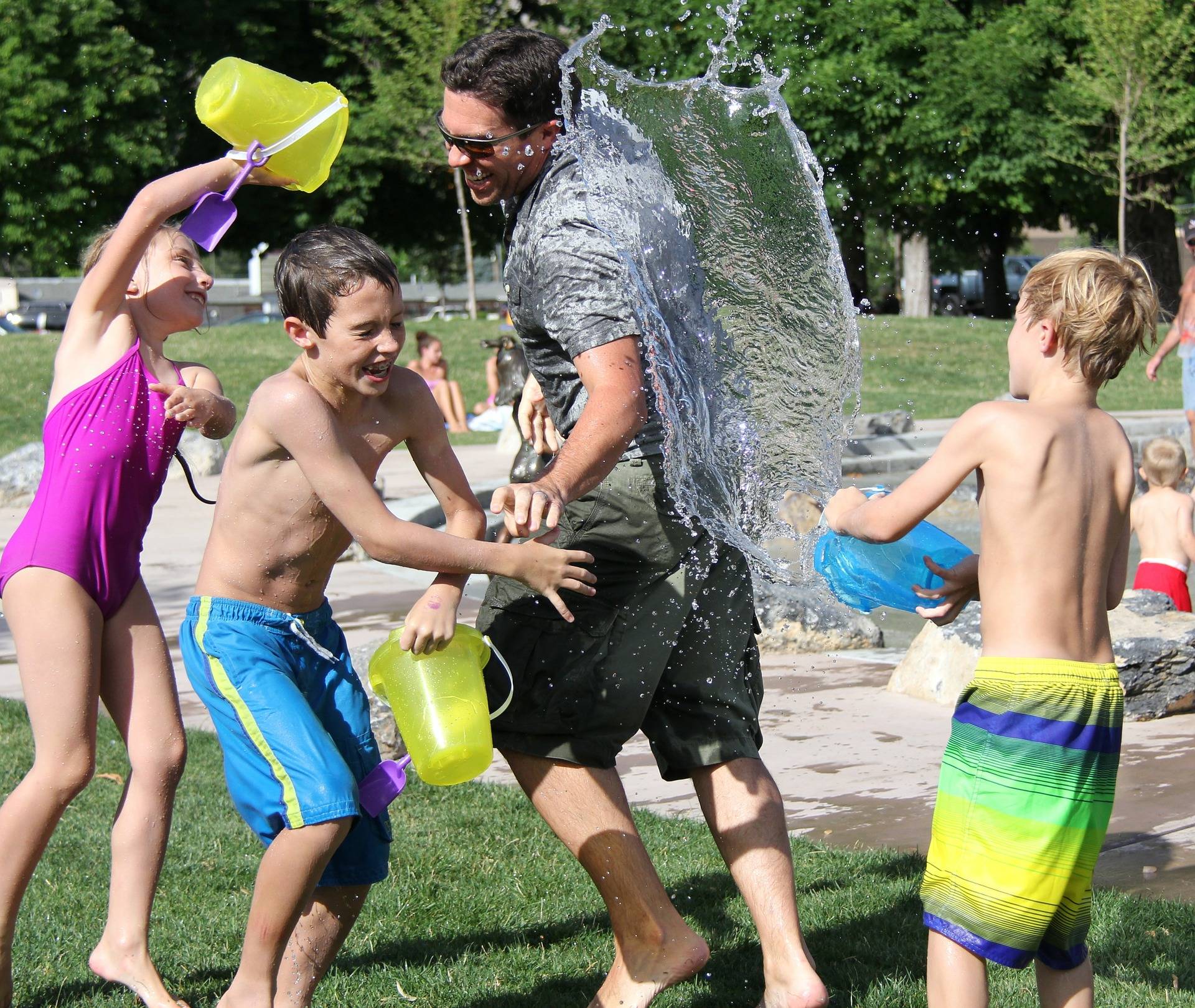 With much warmer weather on the way this weekend, we're looking at ways to keep everyone in your family cool with one main ingredient - water
We're celebrating summer holiday month on TalkMum, and while much of the summer might have been a grey-out, warmer weather is on the way this weekend. Hurrah!
And while this is excellent news for all the sun lovers, we know that pregnancy in the summer is no fun, especially in the early stages when you have morning sicknessand the later stages when you're hot and uncomfortable. And warm weather can sometimes make for cross, grumpy children (and, as a result, their parents).
We've talked about keeping children safe in the sun, so here's some refreshing ideas for using water to cool everyone from pregnant mums-to-be to babies and toddlers: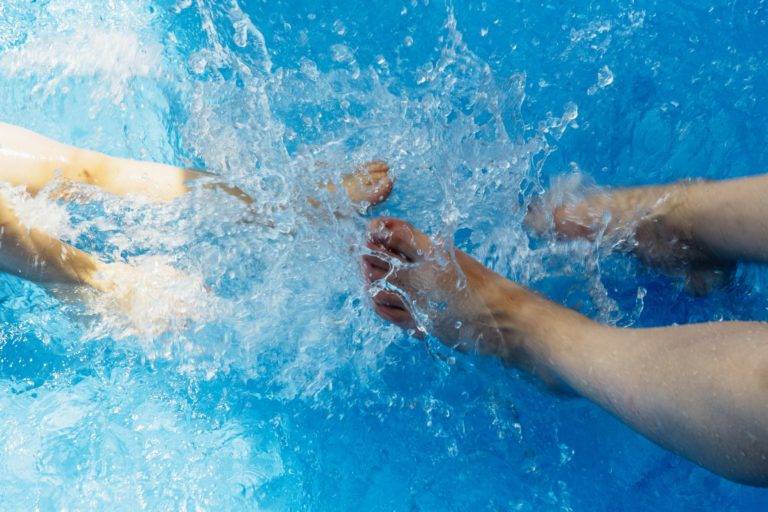 How to keep cool with water when you're pregnant...
Go swimming. As well as being wonderfully cooling for your whole body, it'll help to relieve the pressure from your aching joints. Why not go to an open-air lido for a completely refreshing experience?
Stick your feet in the paddling pool. Or better still, grab your bikini and get in there with your children
It's important to stay hydrated during pregnancy, so make sure you drink lots of water (flavoured if you prefer it)
But if you cant stomach it, why not have an ice lolly instead? It's refreshing, the ice will help with nausea and it all counts towards your daily fluid intake too.
How to keep your young babies cool...
When you're out and about, carry a damp flannel or folded muslin with you to wipe on your child's face, back of the neck, and inner wrist area – targeting these areas can make them feel cooler very quickly
Carry a water spray - or try the DIY version: tip water into your hand and flick it over your child - they will love joining in on this one!
Place a damp muslin over the top of your baby's buggy hood – the water will cool the air nearby as you walk
Put a chilled or frozen water bottle inside a sealed plastic bag at your child's feet in the buggy – it will keep the buggy feeling cooler and you can drink the icy water as it defrosts
Give them a bath, outside - take their baby bath under some shade for an al fresco bathing experience.
How to keep your toddler or pre-schoolers cool...
Everyone loves getting the paddling pool out, but for extra fun points add some washing-up liquid too (we think this totally counts as a bath!)
Dampen your child's fabric sun hat – as your child moves around, the air movement will cool the hat and their head
Make - and eat - some healthy ice lollies together using fruit and yoghurt
Get them to help you water the garden. They will also love being sprayed with the garden hose - but don't let them get you first
If you're out and about, find a local water feature. Although you probably won't be able to all jump in a fountain, lots of places have floor-level water features (such as Bournemouth Pier or Somerset House and Kings Cross in London).
How to make sure you're cool, too...
It can be easy to neglect yourself but make sure you drink water every time your children do - it's especially important to keep hydrated if you're tired (it'll stave off those awful mid-afternoon headaches)
If you're not a fan of lots of plain water, get a fruit infusion bottle to give it a zingy taste
Snack on lots of chilled fruit with a high water content, especially grapes and watermelon. Yum.
Make sure you also read our list of 15 free holiday fun ideas and tips for an awesome August.