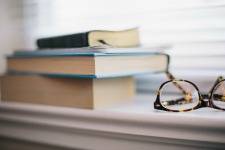 We ask mums like you for their top tips on achieving work/life balance...
Does anyone have work/life balance? Some people seem to nail it more easily than others, but if you ask around your mums friends, we bet most of them say they struggle. Why do women find this balance so tricky? We decided to gather together some tips from wise mums who are doing the work/life juggle. Here's what they had to say...
"I try and have set times and days that I work, then have a offline evening/technology black out, to just relax!" Abigail, mum of one
"What works for me is each day writing down three work things I have to do and three home things that need to be done. By giving myself mini tasks each day I don't feel so overwhelmed and slowly things are getting sorted." Laura, mum of two
"I love taking my daughter to the soft play. She loves to run around and make friends and I get a little bit of work time with their free wifi. And I don't have the guilt of her being bored or just watching TV." Keri-Anne, mum of one
"Be realistic about the amount of time you can actually dedicate to work and life then plan around that - there are only 24 hours in a day! (And if you find the work/life balance answer, please let me know!)" - Claire, mum of four
"Take a little time out every day to do something for yourself - whether it's going to the gym, going for a run or sitting with a cuppa in your garden while you listen to the birds chirping, it's important to get that headspace to sort out your tasks and priorities." Alison, mum of one.
"From an office working perspective - divide the nursery drop offs and have at least one day a week each when you can either stay at work or go to the gym or whatever you need to do. Also try and work from home at least once a month which helps. We also try and avoid working at the weekend if at all possible although that isn't often. We try to spend time together as a family doing things we all enjoy (like going out for breakfast) rather than just chores." Rachel, mum of one
"Having set times for working helps me. Otherwise I find myself checking emails in the middle of the night. When it's family time I turn the emails off on my phone so I'm not distracted." Polly, mum of four
"Always put away the laptop and phone when the children are around after school, giving them your undivided attention when they need it. Easier said than done!" Jen, mum of two
"Write down the three things you have to (or want to) get done each day and focus on those first. And leave your phone in another room for a while so you don't get distracted!" Sarah-Louise, mum of one
"If you are stuck with a deadline and the kids are at home, instead of using the TV try and Audiobook for them to have some downtime and you to grab some precious time. Stick to ones that last 30 minutes." Lori, mum of one
What are your tips for getting a balance between work and home life? Image: DTTSP